'Substantial Compliance' Isn't Enough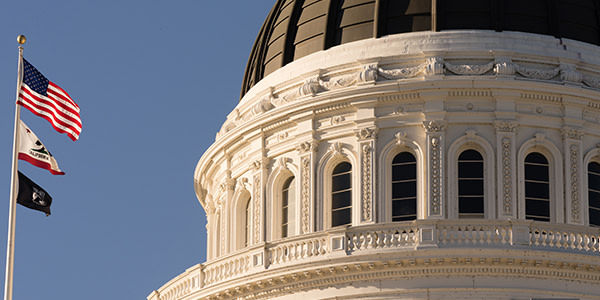 California Government Code Section 915(a) establishes the manner of delivery of a claim against the government. It requires that a claim be presented to a local public entity by "delivering it to the clerk, secretary or auditor," or by mailing it to one of these officials "or to the governing body."
Section 915(e) further provides that a misdirected claim "shall be deemed to have been presented in compliance" if "it is actually received by the clerk, secretary, auditor or board of the local public entity."
Substantial compliance with Section 915 is not enough. Last week, the California Supreme Court held that a claim must satisfy the express delivery provisions language of the statute.
In the facts leading up to this case, Dr. Bao-Thuong Bui and Dr. Abraham Sklar performed surgery on plaintiff Hope DiCampli-Mintz at Valley Medical Center (VMC), a hospital owned and operated by the County of Santa Clara. In the recovery room, DiCampli-Mintz complained of pain in her left leg, which appeared bluish and cold to the touch. She was returned to surgery and ultimately discharged. Later that year, she went to VMC's emergency department "in a great deal of pain." An emergency room physician told her that another procedure was required because blood vessels had been damaged in the first surgery.
DiCampli-Mintz retained counsel, who prepared a letter for VMC, Dr. Bui, and Dr. Sklar, giving notice that she planned to sue for damages resulting from the hospital's negligence in surgery. The letter stated that defendants negligently performed surgery, interrupting blood flow to the patient's leg, then failed to repair the problem. Counsel personally delivered copies of the letter to an employee of the medical staffing office in the hospital's administration building.
While the letter included a request that it be forwarded to the recipient's insurance carrier, it did not request that it be forwarded to any of the statutorily-designated recipients in section 915. The letter was never personally served or presented, nor was it mailed to the county clerk or the clerk of the board, even though DiCampli-Mintz knew VMC was owned and operated by the County.
The County filed a motion for summary judgment, alleging that DiCampli-Mintz failed to comply with the Government Claims Act because her claim was never presented to or received by a statutorily designated recipient as required by section 915. In opposition, DiCampli-Mintz argued that she had "substantially complied."
The California Supreme Court disagreed, holding that a plaintiff must expressly comply with the delivery requirements. The court noted that the goals of the claims statutes are to provide entities with sufficient information to investigate and appropriately resolve claims and to plan for potential liabilities, and those goals are satisfied when an adequate claim is actually received by an appropriate entity representative.
If you want your claim against a state government entity to survive summary judgment, make sure that it is delivered to the appropriate clerk, secretary, or auditor.
Related Resources:
You Don't Have To Solve This on Your Own – Get a Lawyer's Help
Meeting with a lawyer can help you understand your options and how to best protect your rights. Visit our attorney directory to find a lawyer near you who can help.
Or contact an attorney near you: