Suicide Attempt Opens Door for Police Search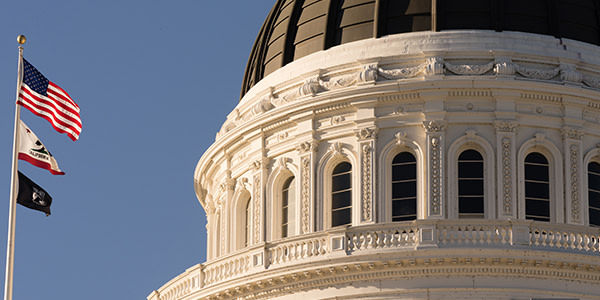 For Willie Ovieda, the good news was that police kept him from committing suicide. The bad news was they arrested him for possessing an assault weapon.
In People v. Ovieda, his defense attorney tried to exclude the evidence but the trial judge allowed it. He then pleaded guilty on conditions of probation, 180 days in jail, and mental health treatment.
On appeal, Ovieda said the police found the evidence during an unreasonable search. California's Second District Court of Appeal said the search was lawful under the "community caretaker" exception.
Unreasonable Search
Ovieda had a history of attempted suicide, when his sister called 911 and said he was trying to shoot himself. He had calmed down by the time police arrived, and denied making any suicidal comments.
Still, the officers decided to enter the residence and do a "safety sweep" for possible weapons or victims. Inside, they saw a rifle case, ammunition and equipment to cultivate cannabis.
In the garage, they found several rifles, two sub-machine guns, a shotgun, a revolver, a silencer and high-capacity magazines. Ovieda was arrested and charged with possession of an assault weapon and manufacturing concentrated cannabis.
His attorney argued the search was unreasonable because Ovieda was outside the house when police arrived. He also told them he was fine and he didn't have any weapons.
"'Community Caretaker"
On appeal, the Second District said the police didn't have to believe him. They had good reason to go inside and to do a safety search.
"When a person unsuccessfully attempts suicide in his residence with a firearm, and thereafter comes outside, the police may enter the residence to perform a 'cursory search' pursuant to their 'community caretaking' duty," the appeals court said.
The judges credited a "wise and prescient Chief Justice Phil Gibson" for sowing the seed of the doctrine 50 years ago in People v. Roberts. In that case, police entered an apartment to check on a resident "in distress" and found a stolen radio.
Related Resources:
You Don't Have To Solve This on Your Own – Get a Lawyer's Help
Meeting with a lawyer can help you understand your options and how to best protect your rights. Visit our attorney directory to find a lawyer near you who can help.
Or contact an attorney near you: