Suit Against an Airline for Refusing to Honor Expired Travel Certificate, Plus Criminal Cases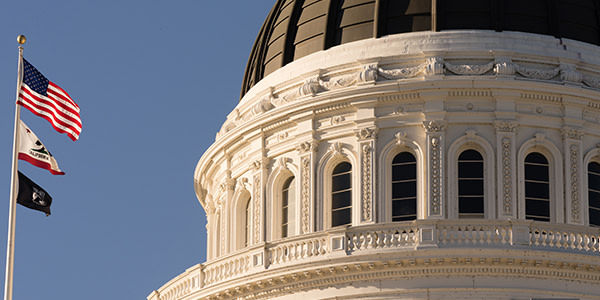 Tanen v. Southwest Airlines Co., B217818, concerned a challenge to the trial court's order sustaining defendant's demurrer on the ground that plaintiff's claims were preempted by the federal Airline Deregulation Act (ADA), in plaintiff's suit against an airline for refusing to honor an expired $100 travel certificate, claiming that the expiration date violated Civil Code section 1749.5, which makes it unlawful to sell a gift certificate that contains an expiration date.
In affirming, the court held that for a claim to be preempted by the ADA, the claim must relate to airline rates, routes or services, and the claim must derive from the enactment or enforcement of state law. And here, both prongs of the test are met as plaintiff's claims relate to "services" because they concern the airline's sale of gift certificates that can be used to purchase airline travel and his claims derive from state law because it is on a California statute that plaintiff bases his claim that the expiration date on the face of the gift certificate is unenforceable.
People v. Bailey, H034382, concerned a challenge to a conviction of defendant for escape from a correctional facility. In reversing the conviction, the court held that the evidence was insufficient to show an escape from prison within the meaning of section 4530. Thus, although the evidence was more than ample to establish an attempt to escape from prison, the trial court failed to instruct the jury regarding an attempt to escape from prison.
Barnett v. Superior Court, S165522, concerned a challenge to the court of appeals' partial grant of defendant's petition for writ of mandate seeking to compel the superior court to grant discovery requests it had denied, iIn a prosecution of defendant for first degree murder and related crimes, resulting in his sentence to death.
In reversing, the court remanded the matter as, to be entitled to receive discovery beyond merely recovering items that the prosecutor had provided to defense counsel before trial, defendants must show they have a reasonable basis to believe that the specific materials they seek actually exist. Here, because section 1054.9 does not govern materials in the possession of out-of-state law enforcement agencies that merely provided the prosecution with information or assistance under the circumstances of this case, the prosecution is not required to provide discovery of materials from the out-of-state law enforcement agencies of this case that the prosecution does not itself possess.
Related Resources:
You Don't Have To Solve This on Your Own – Get a Lawyer's Help
Meeting with a lawyer can help you understand your options and how to best protect your rights. Visit our attorney directory to find a lawyer near you who can help.
Or contact an attorney near you: