Suit Against McDonald's For Carcinogenic Chicken, Plus Criminal, Insurance & Workers' Compensation Matters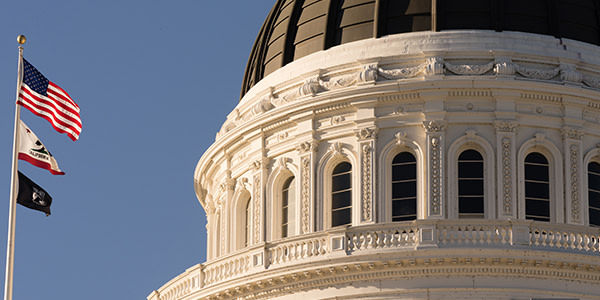 Schwartz v. Poizner, A126217, involved a plaintiff's petition for a writ of mandate seeking to compel the Commissioner of the California Department of Insurance to pursue additional remedies against the insurers that will inure to the benefit of class members, in his suit against the insurers on behalf of himself and California residents holding disability income policies issued by the insurers who, like him, submitted no claims under their policies but allegedly were overcharged for their policies in view of the insurers' unlawfully restrictive claims procedures and who received no benefit under the terms of the settlement agreement.
In affirming the trial court's grant of Commissioner's motion to dismiss the court held that, even on the questionable assumption that plaintiff and purported class members suffered economic harm as a result of the insurers' claim practices that have not been corrected, the Commissioner was not required to pursue any remedy on their behalf. Also, nothing in the record suggests that the decision not to pursue additional remedies was so unreasonable as to constitute an abuse of discretion.
Physicians Comm. for Responsible Med. v. McDonald's Corp., B218089, involved a nonprofit organization's suit against several chain restaurant corporations, seeking an injunction, civil penalties, and declaratory judgment that each of the restaurants was in violation of Proposition 65 and was required to disclose that its grilled chicken contained a carcinogen. In reversing the trial court's entry of judgment in favor of the restaurants, the court held that the Poultry Products Inspection Act (PPIA) does not preempt Proposition 65's Safe Harbor Warning because there is no conflict between the warning and any federal policy concerning chicken. The court held that the language of the Safe Harbor Warning, as already provided in the restaurants, is presumptively clear and reasonable, and that the proposed warnings regarding "well cooked" or "thoroughly cooked" chicken, on their face, are not clear and reasonable. Also, the proposed warning mentioning "grilled chicken" does not conflict with federal policy. Lastly, the court held that the Cooking Provision does not eliminate the possibility that a warning would be required.'
Alvarez v. Workers' Comp. Appeals Bd., B218847, involved a claimant's objection to a panel qualified medical evaluator's ex parte communication with defense counsel, and a request for a new panel qualified medical evaluator under section 4062.3(f), in a workers' compensation proceeding for death benefits. The court annulled and remanded the Workers' Compensation Appeals Board's (WCAB) denial of the petition as, section 4062.3 expressly prohibits ex parte communications with a panel qualified evaluator, with no exception based on the initiator of the communication or for "administrative" matters. However, because a certain degree of informality in workers' compensation procedures has been recognized, not every conceivable ex parte communication permits a party to obtain a new evaluation from another panel qualified medical evaluator.
People v. Lynch, S026408, concerned a challenge to a conviction of defendant for first degree murders of three victims, residential burglary, robbery and other crimes, and sentence of death. The court affirmed both the conviction and the sentence over claims of error regarding: 1) asserted absence of counsel at lineup; 2) denial of Faretta motions; 3) excusing prospective jurors for cause due to their views concerning the death penalty; 4) failure to sever counts; 5) removal of a juror; 6) defendant's absence from certain proceedings; 7) asserted evidentiary errors; 8) denial of motion for judgment of acquittal; 9) asserted prosecutorial conduct; 10) asserted instructional error; 11) refusal to strike robbery-murder special-circumstance allegation; 12) instructional error; 13) constitutionality of California's death penalty statute; 14) violation of international law; and 15) cumulative error.
People v. Jennings, S081148, concerned a challenge to a conviction of defendant for first degree murder of his five-year-old son, jury's finding true the special circumstance that the murder was intentional and involved the infliction of torture, and a sentence of death. The court affirmed the conviction and the sentence on automatic appeal over claims of error regarding: 1) sufficiency of the evidence; 2) admission of out-of-court statements; 3) alleged instructional errors; 4) jury's mid-deliberation question regarding torture; 5) intracase proportionality review; 6) challenges to California's death penalty scheme; and 7) asserted substantial cumulative effect of errors.
Related Resources:
You Don't Have To Solve This on Your Own – Get a Lawyer's Help
Meeting with a lawyer can help you understand your options and how to best protect your rights. Visit our attorney directory to find a lawyer near you who can help.
Or contact an attorney near you: