Suit Revived to Make Glassdoor Identify Anonymous Review Posters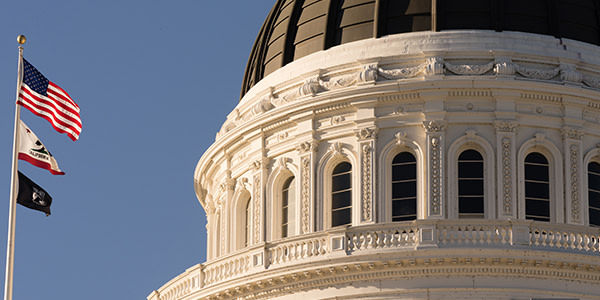 A state appeals court ruled that a company may compel an online review site to identify its anonymous critics.
In the case against Glassdoor, a website for jobseekers and others to post information about employers, California's Second District Court of Appeal said the First Amendment does not protect anonymous posters from making libelous statements in the guise of opinion.
"On the contrary, where an expression of opinion implies a false assertion of fact, the opinion can constitute actionable defamation," said Acting Presiding Justice Maria Rivera in ZL Technologies v. Does 1-7.
A "Bloodsport" Environment
The case arose after Glassdoor published seven negative posts about ZL Technologies, an e-Discovery and compliance software company. The plaintiff sued Glassdoor and the anonymous posters, who allegedly were former employees.
"Management does not respect their employees," one said. "They belittle them in public, foster a negative atmosphere, and cast aspersions upon them."
Another complained about low pay, high turn over, and inexperienced staff. The write called out the CEO for pitting employees against each other and fostering a "hostile and competitive environment."
"It's every man/woman for themselves," said another critic. "If you like to engage with your job like it's a bloodsport in a Roman Coliseum, you'll love your job."
Opinion v. Fact
A trial judge dismissed the case after refusing the plaintiff's motion to compel, which sought the identity of the anonymous critics. Judge Mark Talamantes said the reviews were opinion.
The court of appeal disagreed, saying that six of the seven posts asserted provably false facts. For example, the reviews said the company purposefully hired inexperienced personnel, paid below industry standards, publicly disparaged staff, and had high staff turnover rates.
Twitter and Public Citizen, which filed amicus briefs in support of Glassdoor in the case, acknowledged the reviews contained facts and opinion. On its website, Public Citizen declared the Second District decision was a victory for anonymous speech.
However, the appeals court vacated the trial court's order, reversed and remanded, allowing the plaintiff to continue discovery of the posters' identities.
Related Resources:
You Don't Have To Solve This on Your Own – Get a Lawyer's Help
Meeting with a lawyer can help you understand your options and how to best protect your rights. Visit our attorney directory to find a lawyer near you who can help.
Or contact an attorney near you: