Swifter Justice? Try Mediation and Arbitration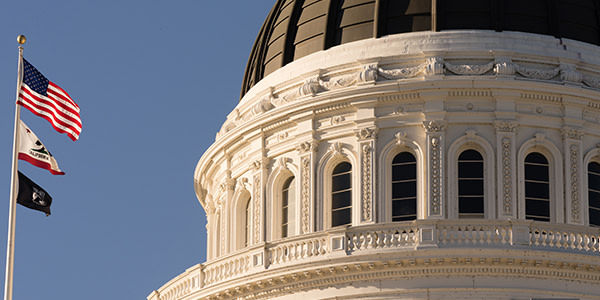 When was the last time you heard someone declare "I became a lawyer so I could bill for doc review?" Sadly, there are few in this world that harbor romantic notions of how highlighting and redacting can achieve justice.
Instead, most of us went into law school dreaming of how we could win a big case at trial. While it's practically blasphemy to suggest that attorneys give up their few, glorious moments of courtroom drama, California alternative dispute resolution (California ADR) is an effective tool for securing a timely result for your client in a time of unprecedented state court budget cuts.
California ADR programs are offered in 30 superior court districts. The two most popular types of California ADR, mediation and arbitration, provide faster, cheaper alternatives to trial for many litigants.
So how do you decide if mediation and arbitration are appropriate legal channels for your clients?
Mediation can be particularly useful when parties, like family members, neighbors, or business partners, have a relationship they want to preserve. Mediation is also effective when emotions are running high and precluding a resolution. A mediator can listen to the parties and help them communicate with each other in an effective and nondestructive manner.
Mediation, however, is not a one-size-fits-all solution. Mediation may not be appropriate if one of the parties is unwilling to compromise or if there's a disparate power balance between the parties.
Arbitration is best for cases in which the parties want another person to decide the outcome of their dispute, but would like to avoid the formality, time, and expense of a trial. It may also be appropriate for complex matters where the parties want a decision-maker who has training or experience in the subject matter of the dispute.
Arbitration, particularly binding arbitration, is not appropriate if litigants want to retain control over how their dispute is resolved, and preserve their rights for appeal. In binding arbitration, the parties generally cannot appeal the arbitrator's award, even if it is not supported by the evidence or the law. Even in nonbinding arbitration, if a party requests a trial and does not receive a more favorable result at trial than in arbitration, there may be penalties.
Okay, so you didn't become a lawyer to let somebody without a judge's robe dictate your client's fate, but you did become a lawyer to help people. Sometimes avoiding a trial is the best way to help your client. Mediation and arbitration are two alternatives to trial that can help you achieve swift resolutions for your clients.
To learn more about California ADR, visit the California Courts website.
Related Resources:
You Don't Have To Solve This on Your Own – Get a Lawyer's Help
Meeting with a lawyer can help you understand your options and how to best protect your rights. Visit our attorney directory to find a lawyer near you who can help.
Or contact an attorney near you: