The Letter of the Law Can Produce Absurd Results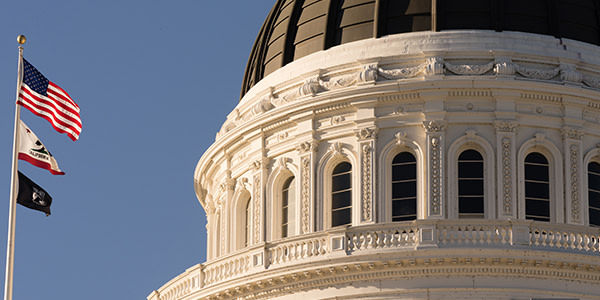 D.B. sounds like a thug who deserves to be locked up in juvie.
Regardless of what he deserves, California law was on D.B.'s side in a recent juvenile commitment appeal.
Two years ago, when D.B. was 16, he allegedly approached a man sitting in his car and punched the man in the jaw. When the man tried to flee, D.B. and two others punched him, took his car keys, wallet, and necklace, and drove away in the car. The victim suffered a fractured jaw, abrasions, and bite marks.
Since carjacking is an offense listed in California's Welfare and Institutions Code §707, D.B. could have been committed to the Department of Corrections and Rehabilitation, Division of Juvenile Facilities (DJF). That is, he could have been if carjacking was his most recent offense when he appeared before the juvenile court. D.B., however, kept breaking the law.
A week after the carjacking, D.B. gave a false name to a police officer, and, when the officer attempted to detain him, D.B. ran away. That occurrence resulted in two counts: resisting a police officer and false identification to a police officer. Neither, however, are listed in §707. And that matters.
Welf. and Inst. Code §733 states:
A ward of the juvenile court who meets any condition described below shall not be committed to [DJF]:
(a) The ward is under 11 years of age.
(b) The ward is suffering from any contagious, infectious, or other disease that would probably endanger the lives or health of the other inmates of any facility.
(c) The ward has been or is adjudged a ward of the court pursuant to Section 602, and the most recent offense alleged in any petition and admitted or found to be true by the court is not described in subdivision (b) of Section 707 or subdivision (c) of Section 290.008 of the Penal Code.
In V.C. v. Superior Court, California's Third Appellate District interpreted that language strictly. In that case, the court held that a juvenile court may not dismiss the most recently sustained petition -- which did not contain an offense that qualified for a DJF commitment -- in order to make a qualifying offense in an earlier sustained petition the most recent offense.
Here, the juvenile court found that the phrase "most recent offense" language referred to the date the petition was filed, not the date the offense was committed, so the juvenile court committed D.B. to the DJF for the maximum confinement term of 11 years and 8 months.
Based on its V.C. analysis, the appellate court concluded that the juvenile court erred in committing D.B. because the plain meaning of statutory language -- that a ward shall not be committed to DJF if the most recent offense is not described in §707 -- is controlling. As such, D.B. was ineligible for DJF placement because he later offenses were relatively minor.
While crime may not pay, per se, chronic criminal activity could keep a juvenile out of jail.
Related Resources:
You Don't Have To Solve This on Your Own – Get a Lawyer's Help
Meeting with a lawyer can help you understand your options and how to best protect your rights. Visit our attorney directory to find a lawyer near you who can help.
Or contact an attorney near you: