Ticket App 'Fixed' Is Banned in Major California Cities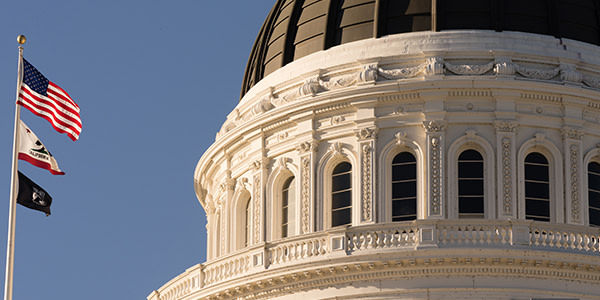 For those who suffer from a phobia of parking tickets, the app Fixed, which will "fix" your tickets, is something of a miracle. Considering the realities of faded curb paint, signs written in triple negatives, and ambiguous driveways, it's no wonder that drivers could use some help fixing tickets.
Not so fast, says three California cities. Los Angeles, San Francisco, and Oakland have now banned the ticket-fix app.
Up to Speed
Fixed is a mobile app that allows victims -- ahem, flagrant violator's of municipal parking ordinances -- to easily petition parking tickets. You provide a picture of the ticket and, if necessary, the curb.
And how do you pay for this generous service? If you win, you pay Fixed 25 percent of the ticket price. The service even includes odds of succeeding. If you lose, you pay nothing. Win win. The only loser is the city.
Banned in Los Angeles, San Francisco, and Oakland
These three major California cities have taken measures to block Fixed from accessing their parking ticket websites. Apparently, these cities quickly picked up on the fact that a program like Fixed would make a significant dent in yearly income derived from parking fines.
"Unfair Parking Tickets"
The founder of Fixed, David Hegarty is no fan of San Francisco's draconian parking enforcement. Personal experience talking here: if your vehicle's shadow so much as touches a red zone because of the sun's path across the sky, get your wallet ready. Thus, his characterization of SF's tickets as "[u]nfair" is perhaps kind.
The company is small (so far) and San Francisco's decision to block Fixed is a major blow. After all, the city issues $100 million in parking tickets a year, according to Techcrunch.com. The shutdown has been so dramatic that Fixed has been forced to change its business model and focus on moving violations.
Parking tickets were a major market for Fixed because the market is by definition a monopoly dominated by a single player. "[Cities] have seen parking fines as a cash cow that they've milked from motorists," says Hegarty, and "[i]f we start helping the motorist fight back, we don't know how they'll react."
Now we know. Don't poke the bear.
Related Resources:
You Don't Have To Solve This on Your Own – Get a Lawyer's Help
Meeting with a lawyer can help you understand your options and how to best protect your rights. Visit our attorney directory to find a lawyer near you who can help.
Or contact an attorney near you: