Undocumented Immigrant Sergio Garcia Finally Admitted to Cal. Bar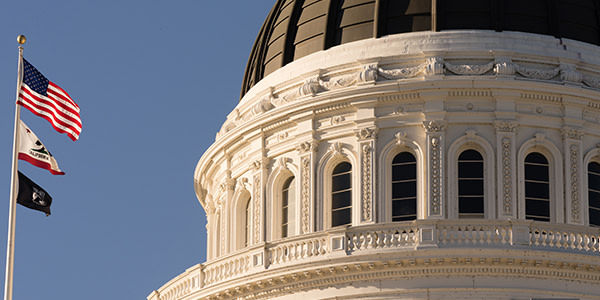 Welcome to the club, Mr. Garcia.
A long-winding case finally came to its expected conclusion when the California Supreme Court ruled in favor of Sergio Garcia, an undocumented immigrant who, as a 17-month-old, was brought into the country, and has been waiting for a visa since 1995. Garcia passed the California bar exam, but there was a question over whether a person, not legally allowed to be in the United States, could be licensed to practice law by one of the states, especially since a federal statute seemed to prohibit licensing such individuals.
However, after California passed a law allowing the admission of qualified applicants to the bar, regardless of immigration status, the California Supreme Court followed through with a unanimous opinion in Garcia's favor.
The Federal Statue
As we reported earlier, 8 U.S.C. § 1621, prohibits states from providing benefits to aliens and "nonimmigrants," including professional licenses. However, the statue explicitly provides a loophole for state laws passed after August 22, 1996.
The California Statute
AB 1024, signed into law by Governor Jerry Brown late last year, states that so long as an applicant meets all of the requirements for admission to the bar, the person's undocumented status should not be a factor.
The Cal. Supreme Court Decision
This morning, the state's high court, like a trail of falling dominos, ruled as expected.
"In light of the recently enacted state legislation, we conclude that the Committee's motion to admit Garcia to the State Bar should be granted. The new legislation removes any potential statutory obstacle to Garcia's admission posed by section 1621, and there is no other federal statute that purports to preclude a state from granting a license to practice law to an undocumented immigrant," Chief Justice Tani Cantil-Sakauye wrote.
As for any concerns over moral fitness, Cantil-Sakauye noted
"We conclude the fact that an undocumented immigrant is present in the United States without lawful authorization does not itself involve moral turpitude or demonstrate moral unfitness so as to justify exclusion from the State Bar, or prevent the individual from taking an oath promising faithfully to discharge the duty to support the Constitution and laws of the United States and California. Although an undocumented immigrant's presence in this country is unlawful and can result in a variety of civil sanctions under federal immigration law (such as removal from the country or denial of a desired adjustment in immigration status) [...], an undocumented immigrant's unauthorized presence does not constitute a criminal offense under federal law and thus is not subject to criminal sanctions." (citations omitted)
Testy Over Terminology?
In a truly odd concurrence, Justice Chin wrote separately to object to the use of the term "undocumented immigrant," as the court, in 2010, unanimously rejected the politically-correct term in favor of "a tem we believed was more accurate, 'unlawful alien.'"
The previous opinion noted that "illegal alien" carried pejorative connotations, while "undocumented immigrant" was vague, dissimilar to the language used in the relevant statutes, and "euphemistic."
Despite feeling the need to write separately, Justice Chin noted that she "consider[s] the question of which term to use to come within the discretion of the opinion's author." So, what exactly was the point of her concurrence?
Related Resources:
You Don't Have To Solve This on Your Own – Get a Lawyer's Help
Meeting with a lawyer can help you understand your options and how to best protect your rights. Visit our attorney directory to find a lawyer near you who can help.
Or contact an attorney near you:
Content For You