Volkswagen Must Face Investor Suit in the U.S., Court Rules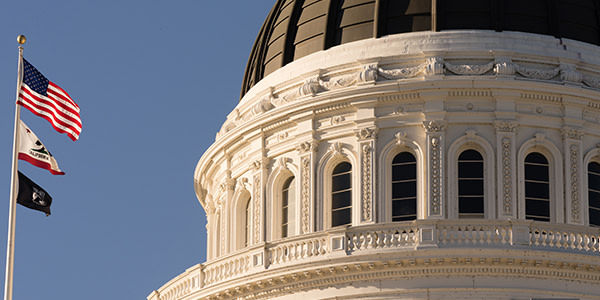 Volkswagen won't be able to escape a proposed securities fraud class action against it, after the District Court for the Northern District of California rejected the company's motion to dismiss yesterday. The suit stems from the revelation in September 2015 that Volkswagen had been using software designed to cheat emissions tests in its "clean diesel" vehicles. Members of the class action, largely municipal pension funds, accuse Volkswagen of making material misrepresentations over its compliance with environmental regulations.
Volkswagen argued that the alleged securities offenses were outside the reach of U.S. securities law, since they involved foreign shares on a foreign exchange in Germany -- an argument Judge Charles Breyer rejected.
Emissions Fraud, Securities Fraud
The Volkswagen class action involves American Depositary Receipts, or ADRs, which are a form of equity ownership in non-U.S. companies. An ADR, according to a section Volkswagen's website quoted by the court, "represents the foreign shares of the company held on deposit by the custodian bank in the company's home country."
According to the retirement funds that invested in ADRs, Volkswagen and its executives misled the investors by stating that their cars met applicable emissions standards. Rather, during that time Volkswagen was involved in a massive emissions fraud in 11 million vehicles were sold with "defeat devices" meant to cheat emissions tests, resulting regular emissions that were up to 40 times legal limits.
Volkswagen and its execs violated Securities Exchange Act Section 10(b) and SEC Rule 10b-5, according to the plaintiffs, by making "untrue statements of material fact" and omitting "material facts necessary to make their statements not misleading" involving both the company's financial condition and environmental compliance.
Foreign Securities But Domestic Transactions
Volkswagen moved to dismiss the complaint on several grounds, including that Section 10(b) didn't apply extraterritorially. In so arguing, VW relied on the Supreme Court's 2010 decision Morrison v. National Australia Bank, which found that Section 10(b) does not apply outside the nation's borders. Only "transactions in securities listed on domestic exchanges, and domestic transactions in other securities," are covered, the Supreme Court ruled.
Though the ADRs weren't on domestic exchanges, Judge Breyer (yes, as in that Breyer -- Judge Charles Breyer is brother to Supreme Court Justice Stephen Breyer) ruled that they were "domestic transactions in other securities."
Volkswagen sponsored the ADRs and was "directly involved in the domestic offering of the ADRs," Judge Breyer found. Further, the parties allege that VW "took affirmative steps to make its securities available to investors here in the United States," according to the court. That's enough to fall within the reach of the law.
"Because Volkswagen sponsored the ADRs in the United States and Plaintiff's purchased the ADRs here," Judge Breyer wrote, "and because the United States has an interest in protection domestic investors against securities fraud," the class's Section 10(b) claims may go forward.
Related Resources:
You Don't Have To Solve This on Your Own – Get a Lawyer's Help
Meeting with a lawyer can help you understand your options and how to best protect your rights. Visit our attorney directory to find a lawyer near you who can help.
Or contact an attorney near you: