Warrantless Entry to Prevent Animal Cruelty OK, Plus Juvenile, Asbestos and Administrative Law Matters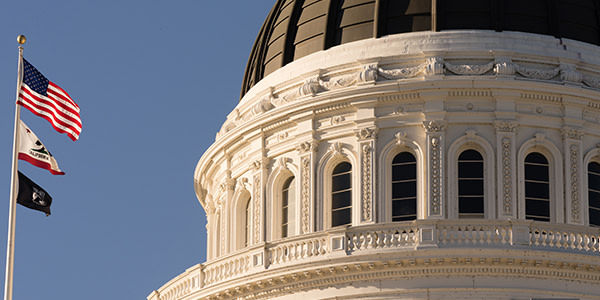 In People v. Chung, No. B212210, the Second District faced a challenge to the trial court's denial of motion to suppress evidence in a conviction of defendant for animal cruelty. In affirming the denial of motion to suppress evidence of an injured dog on the patio of defendant's residence and a dead dog in the freezer, the court held that exigent circumstances permitted warrantless entry of defendant's residence to aid a live animal police officers reasonably believed was being abused in violation of section 597(a).
Collins v. Plant Insulation Co., No. A124268, concerned plaintiffs' suit for the death of a husband and father caused by mesothelioma as a result of asbestos exposure while working as a welder at a shipyard. In reversing the trial court's grant of plaintiffs' motion for a directed verdict regarding the Navy, the court held that the trial court erred in excluding the Navy from the list of entities as to which the jury could apportion fault pursuant to Proposition 51. Furthermore, the court held that on remand, retrial is limited to apportionment of fault among the Navy and defendants already found liable by the jury.
In In re D.J., No. A125867, the First District faced a challenge to the juvenile court's judgment committing minor-defendant to the Division of Juvenile Justice (DJJ). In affirming the judgment, the court held that the last petition alleging a DJJ-eligible offense against defendant was an April 2007 petition, which alleged both robbery and assault with a weapon by means of force likely to produce great bodily injury, and here, defendant admitted the robbery count, which is listed in section 707(c) as a DJJ-eligible offense.
TWC Storage, LLC v. State Water Resources Control Bd., No.H033228, concerned a petition for a writ of administrative mandate, challenging the imposition of a $25,000 fine on the petitioner by the Regional Water Quality Control Board for the San Francisco Bay Region, based on a chemical spill on petitioner's property that infiltrated the groundwater. In affirming the superior court's denial of the petition, the court held that the Regional Board properly applied the relevant statutes, Water Code section 13264 and section 13350(b).
Related Resources:
You Don't Have To Solve This on Your Own – Get a Lawyer's Help
Meeting with a lawyer can help you understand your options and how to best protect your rights. Visit our attorney directory to find a lawyer near you who can help.
Or contact an attorney near you: