Warrantless Searches of Electronics OK for Probation Condition, CA Court Rules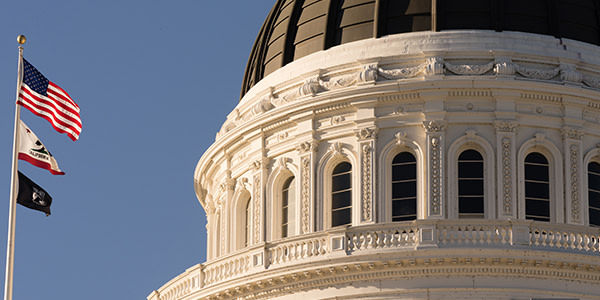 A California appeals court recently affirmed a juvenile court's probation order that conditioned a young man's probationary status on warrantless searches of his "electronics including passwords." The decision relies on a broad court reading of a 1975 California case called People v. Lent and its stance on Fourth Amendment rights.
Under the applicable law, conditions of probation need to be pretty darn broad in order to be invalidated.
Probation Condition: Passwords
The petitioned defendant in this case was a young man at a Pleasanton High School in California who had taken drugs earlier in the day and was stopped by his principal. A search revealed that he had several tablets of Xanax in his pockets.
Months later, the DA filed a petition to make the defendant a ward of the court. At his disposition hearing, the court imposed a conditional probation. The conditions were that he "submit person and any vehicle, room or property, electronics including passwords under [his] control to search by Probation Officer or peace office[r] with or without a search warrant at any time of day or night," and -- less importantly -- that he "attend classes or job on time and regularly; be of good behavior and perform well" and "be of good citizenship and good conduct."
Defendant objected to the electronic search provision arguing that there was no evidence that he was selling drugs and that the provision was contrary to a People v. Lent, an on-point California case. The circuit court would eventually strike the other conditions as being overly broad and vague.
People v. Lent
Lent dealt with the appropriate level of discretion juvenile courts may impose through probation conditions. The case imposes limits and treats several factors as sufficient conditionals that must all be met before the juvenile courts condition is considered invalid. Under Lent, a condition is "invalid [if] it (1) has no relationship to the crime of which the offender was convicted, (2) relates to conduct which is not in itself criminal, and (3) requires or forbids conduct which is not reasonably related to future criminality."
Here, the court quickly dispatched with the first two conditions. It was plain to the court of appeal that the young man's possession of electronic devices was irrelevant to his drug possession charge. Likewise, it is obviously not criminal to possess electronic devices. Practically everyone would be a criminal, then.
But the third prong was not met. This is because the court found that it deserved a more probing analysis. Forcing the defendant to hand over his electronics and passwords was reasonably related to the state purpose of determining his compliance with other conditions of his probation -- in other words, whether or not he was engaged in criminal activity at the time of the search. And since the barest legal standard needed to be met, the court did not abuse its discretion in imposing this condition on the juvenile defendant. The condition was valid.
Related Resources:
You Don't Have To Solve This on Your Own – Get a Lawyer's Help
Meeting with a lawyer can help you understand your options and how to best protect your rights. Visit our attorney directory to find a lawyer near you who can help.
Or contact an attorney near you: