Weed Dispensary Says Permitting Rule Preempted by Fed Drug Ban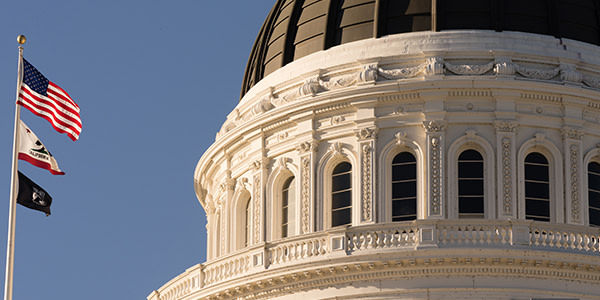 Someone must have been pretty high when they came up with this legal argument. A medical marijuana dispensary in Palm Springs recently argued that it does not need to comply with that city's dispensary permitting program, which limits the total number of dispensaries to six.
According to the dispensary, that permitting rule was preempted by federal law, the very laws that ban marijuana dispensaries themselves. Can you guess how this turned out?
How Can You Get by With Just Six Dispensaries?
To keep their golf courses and mid-century modern vacation homes from being overrun by medical marijuana dispensaries, the City of Palm Springs requires all dispensaries to obtain a permit before operating. And it limits those permits to a maximum of six.
Luna Crest, Inc., opened and operated a dispensary in Palm Springs, sans necessary paperwork. According to Luna, the company opened the dispensary "with the express purpose of provoking litigation to test" whether federal law preempts Palm Springs' permitting requirements. And provoke litigation they did, soon landing in the Fourth Appellate District, which tossed out Luna's claims last Thursday.
Irony and Hypocrisy Won't Keep You out of Court
Luna's preemption claims were based on the federal Controlled Substances Act, which classifies marijuana as a Schedule I drug, right along with heroin, LSD, and mescaline. The CSA prohibits prescribing Schedule I drugs and makes their possession and sale a federal felony.
Noting the conflict between a marijuana dispensary invoking a federal law banning marijuana distribution, Palm Springs argued that Luna lacked standing to even challenge the permitting program on those grounds. That led to this lovely observation from the court:
To be sure, as the City points out, there is a certain irony, if not hypocrisy, in Luna's invocation of federal drug laws as a basis for invalidating the City's permitting requirements, given Luna's intention to operate a medical marijuana dispensary in violation of those very federal drug laws. The City cites no authority, however, for the proposition that irony or hypocrisy alone may vitiate standing, and we are aware of none.
Never let irony or hypocrisy hold you back, kids.
We Don't Need to Comply With Your Law, Because We're Illegal
Speaking of the merits, they did not get Luna far. The dispensary had argued that the Controlled Substances Act conflicts with the city's involvement in medical marijuana through its permitting process. The city not only limits the number of dispensaries in operation, but it oversees their operations through regulations and testing. That creates both conflict preemption and obstacle preemption, Luna argued.
The court, however, wasn't buying what Luna was selling. Luna could not cite a specific provision of the city regulations which was in "positive conflict" with federal drug laws, the court noted. Those federal drug laws do not direct local governments on how to use their regulatory powers, the court said, and even confer immunity to officers enforcing municipal law.
Further, Luna could not convince the court that medical marijuana stood in opposition to the Controlled Substances Act. The purpose of that act is to combat recreational drug use and drug trafficking. "Nothing about" medical marijuana regulations conflict with that, the court found.
That was just common sense, the court explained, but we're guessing common sense didn't play too much of a role in this lawsuit.
Related Resources:
You Don't Have To Solve This on Your Own – Get a Lawyer's Help
Meeting with a lawyer can help you understand your options and how to best protect your rights. Visit our attorney directory to find a lawyer near you who can help.
Or contact an attorney near you: