West Hollywood Club Liable for $5.4M After Bathroom Assault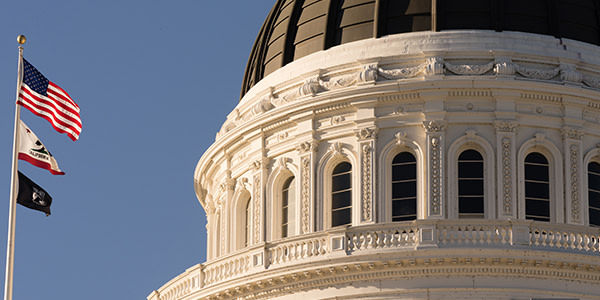 Here Lounge in West Hollywood is on the hook for $5.4 million in damages to a woman who was sexually assaulted in the club's bathroom, despite the club's policy of posting guards outside of the bathrooms. This number is an affirmation of the lower court's decision back in 2014.
Bathroom Assault
Here Lounge is a West Hollywood club that features DJs, dancers, and raunchy entertainment. Bartenders frequently only wear their undergarments. This night's theme was particularly racy: according to court papers, the theme for the night was "size matters."
The victim on this night entered to use the unisex restroom but reported that no guards were posted at the door. The club had previously established a policy of posting a guard in order to limit occupancy and to protect occupants within. Unfortunately, the victim did not lock the door.
Her attacker, Victor Cruz (a busboy at Here Lounge), entered into the bathroom, pushed her against the wall and sexually assaulted her. Law enforcement later matched the attacker with DNA he left on her dress.
The victim brought causes of action based on theories negligence, negligent hiring, civil rights abuses, and battery.
Motions in Limine
Perhaps one of the most critical aspects of the case was the lower court's decision not to exclude evidence that was critical to the issue of negligence. The plaintiff sought to admit evidence that the general manager of Here Lounge had fired the attacker's brother Mario from employment at another bar she operated for an eerily similar sexual assault on another patron in the past. But interestingly, the general manager hired not only Victor, but Mario too despite his confirmed history of sexual assault at another establishment. Motions to exclude this evidence were denied at the trial level.
Duties of Care
Here Lounge also argued a rather unbelievable theory that it owed no duty of care to patrons to provide security in the bathroom area. But the appellate court found that the club had essentially assumed that responsibility with its policy of posting guards.
Justification by Court
At first, the result of the court may sound incongruous: after all, the jury award should be based on the rape of the brother who committed the second rape, not the first. However, the court relied on a sound theory.
Having rehired Mario to work at Here Lounge despite the rape, the court argued that the jury could reasonably infer that Victor was essentially signaled and placed on notice by the manager of Here Lounge that such behavior was condoned.
In addition, the victim was a virgin at the time and her bodily injury was severe. So, even though Here Lounge sought to characterize the damages as punitive, the court actually saw them as being not out of proportion to the plaintiff's actual injury.
Related Resources:
Content For You