Yolo County's Concealed-Carry Permit Law Ruled Unconstitutional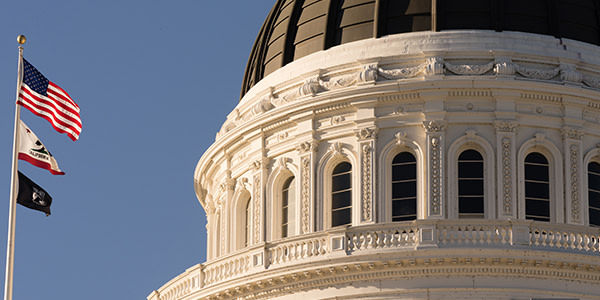 Gun rights activists in Yolo County nabbed a win, as the Ninth Circuit has held that the county's "good cause" concealed-carry handgun policy is unconstitutional.
Yolo County's policy requiring anyone seeking a concealed-carry permit to show "good cause" was initially upheld by the district court. However, following the Ninth Circuit's recent decision on a similar law in San Diego County, it's not a huge shocker that Yolo County's concealed-carry law was also shot down.
The Ninth Circuit's Decision
The Ninth Circuit's decision in a similar case from San Diego County hinged on the Second Amendment's "right to bear arms." The court held that "bear arms" meant a right to carry, in some manner, firearms outside of a person's home.
In reaching their decision in the San Diego County lawsuit, the Ninth Circuit looked at 19th-century case laws and commentaries. The majority of the precedent said that the right to bear arms included the right to carry, so it would be unconstitutional for local authorities to arbitrarily decide what qualified a person as being worthy of a concealed weapon permit.
As for the Yolo County case, the plaintiffs argued that the county's policy infringed on their Second Amendment right to bear arms, because the policy's definition of "good cause" prevents "a responsible, law-abiding citizen" from carrying a handgun in public for self-defense. So based on its decision in Peruta v. County of San Diego, the Ninth Circuit reversed and remanded the district court's decision.
Attorney General Will Likely Appeal
California Attorney General Kamala Harris must be down with the #YOLO concept (as in "you only live once"), because she's appealing the Ninth Circuit's decision regarding San Diego County in the interest of public safety. Harris filed a motion to intervene and is seeking an en banc rehearing.
As of now, Harris hasn't officially declared her intent to appeal the circuit court's decision in Yolo County, but stay tuned.
Want more? Follow us on Twitter at @FindLawLP.
Related Resources:
You Don't Have To Solve This on Your Own – Get a Lawyer's Help
Meeting with a lawyer can help you understand your options and how to best protect your rights. Visit our attorney directory to find a lawyer near you who can help.
Or contact an attorney near you: