Your Defendant's Mother Probably Isn't an Agent for Service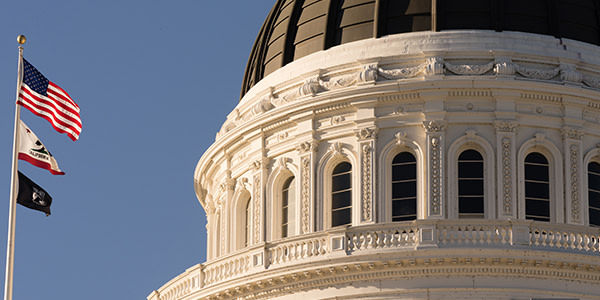 If you have to serve process on a defendant, and that defendant no longer lives in the U.S., you can't simply serve process on his mom.
California courts want you to know that there's a little thing called the Hague Convention, and you have to show that you either complied with it -- or it didn't apply -- in order to bring a case in California against a defendant based in a foreign land.
Laura Lebel sued Eric Mai for constructive eviction and fraud stemming from a condo lease agreement. She attempted to serve Eric at the Granada Hills residential address where she mailed her monthly rent payments.
The problem? Eric didn't live there. The proof of service attesting to service on Eric was executed by a registered process server. It declared that the defendant was served as an individual defendant via substituted service at his "home" in Granada Hills, with the service documents being left with "co-occupant" Su-Su Mai, (Eric's mother). It also stated that substituted service was made on Su-Su after several efforts to personally serve Eric at the Granada Hills residence proved unsuccessful.
The process server stated that Su-Su told him that Eric did not reside at that address.
Eric specially appeared in the action by filing a motion to quash service, arguing primarily that he was a resident of London, England, and therefore that service had to be effected in accordance with the Hague Convention regarding service of process on parties outside the U.S.
The trial court granted Eric's motion to quash, explaining that Lebel failed to meet her burden of showing that Su-Su was Eric's ostensible agent for service of process, or that there was substantial compliance with the rules governing substituted service.
The appellate court agreed, finding that the record established that valid service of process was not effected on defendant and the motion to quash was properly granted.
The court noted that it was undisputed the Lebel knew Eric was residing in England. Absent voluntary submission to the authority of the court, the burden fell on Lebel to prove the existence of jurisdiction by proving the facts requisite to an effective service.
As there was no evidence presented that Eric was not a resident of England at the time service was attempted, Lebel was required to show that service of process on defendant comported with the Hague Convention regarding service on an individual in a foreign country, or a proper basis for why the Hague Convention did not apply. Lebel didn't provide the proper proof, so service was properly quashed.
Related Resources:
You Don't Have To Solve This on Your Own – Get a Lawyer's Help
Meeting with a lawyer can help you understand your options and how to best protect your rights. Visit our attorney directory to find a lawyer near you who can help.
Or contact an attorney near you:
Content For You