Zut Alors! French Sailboat Arrested in San Francisco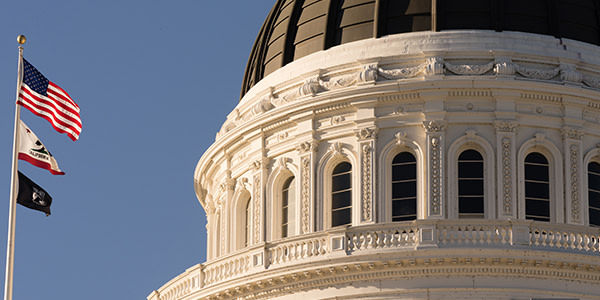 If you're among the seven people in America who care about competitive sailing, you may have heard about the America's Cup World Series regatta in San Francisco earlier this month. It was pretty exciting. Once of the boats even capsized.
Even if you can't distinguish a stern from a bow, starboard from portside, or a main sheet from a main sail, America's Cup could still be interesting thanks to maritime law.
How could maritime law apply to a fleet of million dollar racing catamarans? It all started with the one that got away.
On Sept. 30, Bay Area sailor Todd Tholke single-handedly rescued the runaway French catamaran Energy after it snapped its mooring line in the middle of the night, reports the San Francisco Chronicle.
Last week, as the French prepared for the regatta, Tholke's representatives presented them with a warrant from U.S. District Court to "arrest" the boat and take it into custody as soon as Sunday's races were over. Tholke, under a law from the 1800s, is claiming that his boat-saving heroics established a "valid maritime salvage claim," and that he is entitled to a maritime salvage award in excess of $200,000, according to the Chronicle.
Under U.S. maritime law, a salvor of imperiled maritime property on navigable waters is entitled to a monetary award from the owner. When the salvage service is rendered voluntarily in the absence of a contract, the court determines the salvage award according to six factors enumerated by the Supreme Court in The Blackwall:
The labor expended by the salvors in rendering the salvage service.
The promptitude, skill, and energy displayed in rendering the service and saving the property.
The value of the property employed by the salvors in rendering the service, and the danger to which such property was exposed.
The risk incurred by the salvors in securing the property from the impending peril.
The value of the property saved.
The degree of danger from which the property was rescued
The law, however, does not specify a precise formula or rule for calculating awards on the basis of the Blackwall factors.
So how does Tholke's boat-wrangling experience measure up against the six-part test? Though the boat only floated half a mile -- and the French sailors would have retrieved it had they been alerted -- Tholke claims that his boat took on water, its motor smoked from overheating, and the vessel nearly capsized on repeated occasions, the Chronicle reports.
Team Energy, meanwhile, maintains that Tholke is due no more than $25,000 -- if anything -- because of the boat's age and condition.
While the traces of the races have been largely erased from the San Francisco waterfront, Energy will remain under arrest until lawyers can sort out the maritime salvage mess.
Related Resources:
Content For You