Arbitrators Pulling Out of Consumer Debt Disputes: Back to the Courts?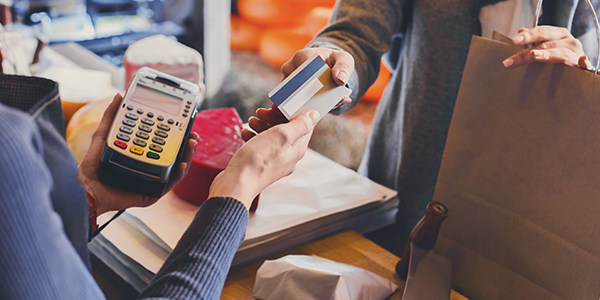 The primary provider of arbitration services for credit card and other consumer debt disputes is quitting the game. The National Arbitration Forum (NAF) won't handle any new consumer cases due to investigations and lawsuits from numerous city and state governments, plus class action lawsuits challenging its arbitration practices and its neutrality.
Many consumers have learned the hard way that if you have a dispute with your credit card company, a debt collector, or an increasing variety of merchants, there's a good chance that a mandatory arbitration clause applies. This means that instead of suing the company in court, you must resolve the matter through binding arbitration. The decisions in such arbitrations are extremely difficult to challenge in court, if you can challenge them at all.
Some consumers wonder when they signed on to mandatory arbitration. They should take a magnifying glass to their credit card agreement, their cell phone contract, the back of their cruise ship ticket, the user agreement they clicked through to use eBay or Amazon, and the list goes on.
Proponents of arbitration draw attention to the expense and time required to resolve disputes through the courts. They note that arbitration allows faster, cheaper resolutions. The argument goes that the company's cost savings are passed on to consumers. In the case of consumer debt arbitrations, the argument is that by allowing the many complaints to be more easily resolved, more people have access to credit on better terms.
Increasingly, however, consumer groups, municipal and state governments have questioned whether these arbitrations have allowed consumers enough opportunity to present their cases, and whether the arbitrators have been too cozy with the debt collection companies.
Now, one of the biggest arbitration firms in the land ironically finds itself in court -- in many courts actually.
As reported by the Boston Gobe, NAF is pulling out of consumer debt cases due to allegations that it denied consumers a fair shake and that it concealed close ties to the debt collection industry. According to a complaint filed by Minnesota's Attorney General, NAF failed to disclose to consumers that it was financially affiliated with a hedge fund group (the "Agora" funds -- meaning Forum). The "Agora" funds allegedly invested $42 million in NAF and obtained governance rights.
The problem is that (according to the complaint) the "Agora" funds also bought one of the nation's largest debt collection agencies -- now named Axiant, LLC. Debt collection companies within Axiant, LLC allegedly represented almost 60% of the 214,000 consumer debt cases decided by NAF in 2006.
All the while, NAF billed itself to consumers as a completely neutral arbiter.
In the words of Minnesota's Attorney General, NAF was actually "part of one big debt-collection conglomerate."
So, what happens now? NAF won't arbitrate consumer debt disputes, and the American Arbitration Association (the world's largest arbitration forum) has said it won't take these cases either. It wants to wait until new rules are set out regarding the arbitration of debt collection cases.
This could mean a return to the courts for many cases that for years have been forced into arbitration.
It could also mean reform of mandatory arbitration. The House Subcommittee on Domestic Policy, headed by Dennis Kucinich, has taken up the issue in hearings that began yesterday. Congress is considering multiple bills to crack down on mandatory arbitration.
You Don't Have To Solve This on Your Own – Get a Lawyer's Help
Meeting with a lawyer can help you understand your options and how to best protect your rights. Visit our attorney directory to find a lawyer near you who can help.
Or contact an attorney near you: