Beware 'Deceptive' Online Lingerie Subscription Service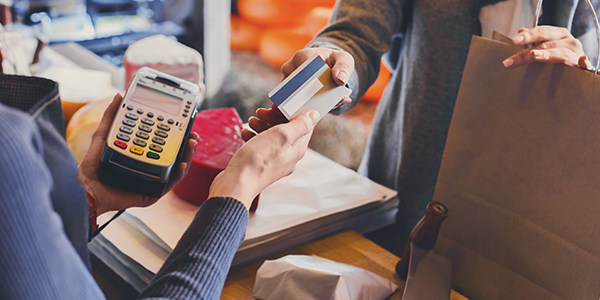 Subscription service revenue models have been on the rise. After all, what's more reliable to a company's bottom line than a monthly subscription revenue stream? But this practice has taken a drastic turn lately, as online consumers unknowingly default into monthly subscription services, and many fail to see the small check box to opt-out. What seems like a one-time purchase can surreptitiously become a non-refundable recurring monthly fee. And many consumers have only been able to recover their losses by filing a lawsuit.
Adore Me Doesn't Adore You
Adore Me, a pure-play online lingerie retailer, saw its sales surge from $1.1 million in 2012 to $16.2 million in 2014. How did they amass such growth? Adore Me is one of many e-commerce sites that defaults buyers into monthly subscriptions. Once consumers realized this, often only by examining their credit card statements, many tried to get their monthly fees back. But few could.
In fact, after users filed a lawsuit against the company for deceptive practices, it became evident from customer service representative confessions that workers were actually trained to avoid refunding monthly fees at all costs. Such practices included trying to keep the customer from canceling their subscription, as well as refusing to refund any fees if they cancelled their subscription.
FTC Intervened, but Misleading Continues
According to the Federal Trade Commission (FTC) Enforcement Bureau of Protection, many companies have been actively using this misleading membership model, including Apple and eHarmony. The Agency has settled a dozen of these cases for more than $400 million, with other cases still pending. Adore Me was one of those cases that settled, agreeing to pay back $1.3 million to misled consumers. Though the company has paid this debt, there are still many Adore Me customers that continue to complain that the company is still misleading consumers into these recurring monthly subscriptions.
California's Automatic Renewal Law May Offer Some Relief
In July of 2018, California's revised Automatic Renewal Law (ARL) went into effect, which aims to minimize these deceptive practices. Any e-commerce seller that does business in California (and that surely must be a majority of e-commerce sites!) must allow consumers to cancel auto-renewing memberships or recurring purchases online if they were initiated online.
For Adore Me consumers, this would eliminate the need to call consumer service representatives and open themselves up to being convinced to keep their subscriptions. Also, the law requires sellers to notify consumers about how to cancel the auto-renewal before they are charged. E-commerce sites could still default to opting into subscription model, but before charging for the subscription, consumers would have to be notified and consent to the continued service.
If you have been charged in any manner you think violates your consumer rights, contact a consumer protection attorney. Your attorney can discuss your issues, and either help correct these charges, or maybe help you join a class action lawsuit against the violator.
Related Resources:
You Don't Have To Solve This on Your Own – Get a Lawyer's Help
Meeting with a lawyer can help you understand your options and how to best protect your rights. Visit our attorney directory to find a lawyer near you who can help.
Or contact an attorney near you: