Black Pepper, Chia and Flax Powders Recalled Over Salmonella Fears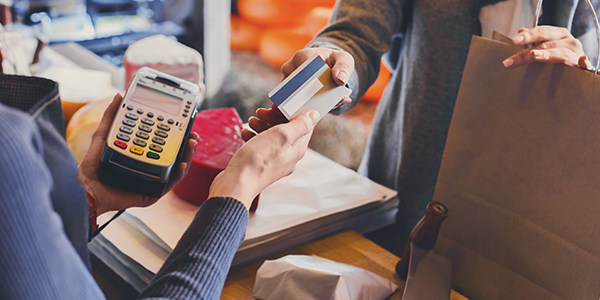 Salmonella fears are typically associated with egg or poultry products. But as seen in two recent recalls, the food contaminant can also be found in your dry goods.
Americans may need to re-examine their pantries after ground black pepper sold at Costco stores across the country was recalled because of possible Salmonella contaimination. Those with a health bent may also want to reconsider chia seed and flax seed powders, which have also been voluntarily recalled over Salmonella worries.
Here's what consumers need to know about these Salmonella-related recalls:
Costco Black Pepper Recall
Those who bought Kirkland brand spices in the past few months should be aware of a potentially harmful pepper recall. The Oregonian reports that 5,153 cases of pepper were recalled by Olde Thompson Inc., which sells its brand of Signature Coarse Ground Malabar Pepper exclusively through Costco.
According to the Food and Drug Administration, a routine sampling of the product revealed the presence of the Salmonella bacterium. Salmonella can often contaminate fruits and vegetables when feces-contaminated water comes into contact with crops. Those who eat Salmonella-contaminated food can contract salmonellosis, which can cause diarrhea, stomach cramps, and fever.
The following Lot numbers are listed in the recall:
OT 065099,
OT 065169,
OT 065254,
OT 065255,
OT 065256, and
OT 065284.
If you have one of the recalled pepper products, throw it away and contact an Olde Thompson representative at (844) 568-5555.
Sprouted Chia Seed Powder, Chia & Flax Seed Powder Recall
Unlike Costco's pepper, which has no reported deaths or illnesses associated with it, bags of Organic Traditions' "Sprouted Chia Seed Powder" and "Sprouted Chia and Flax Seed Powder" have been linked to a handful of illnesses both in the United States and Canada.
Food Safety News reports that the affected seed powder, produced by New York-based Health Matters America Inc., was voluntarily recalled because of possible Salmonella contamination. The affected lot numbers include Organic Traditions Sprouted Chia Seed Powder numbers:
BIO13SBCS275,
BIO13SBCS290,
BIO14SBCS290,
BIO13SBCS310,
BIO13SBCS330,
BIO13SBCS353, and
BIO13SBCS364.
The Sprouted Chia & Flax Seed Powder recall covers bags with lot numbers:
BIO13SFCB273,
BIO13SFCB288,
BIO13SFCB305,
BIO13SFCB310,
BIO13SFCB345, and
BIO13SFCB350.
The Center for Disease controlled noted that 17 people had been infected with Salmonella linked to chia powder as of June 2, 2014, and two of those infected required hospitalization.
Products affected by the recall should be disposed of, and consumers can contact Organic Traditions at (888) 343-3278.
Related Resources:
You Don't Have To Solve This on Your Own – Get a Lawyer's Help
Meeting with a lawyer can help you understand your options and how to best protect your rights. Visit our attorney directory to find a lawyer near you who can help.
Or contact an attorney near you:
Content For You