Delta 'Flight Confirmation' Email Scam May Land in Your Inbox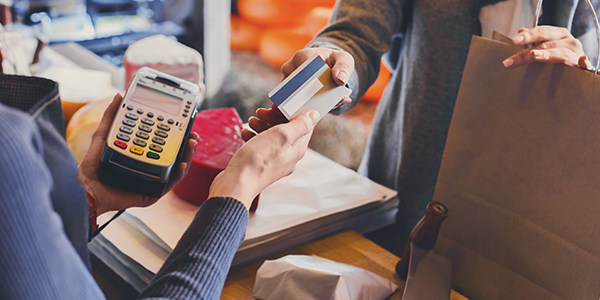 Do you fly Delta? Because if you do, then you may soon be the target of a "new" email scam. Wait, we take it back, it's apparently not even new.
But the scam and others like it tries to reel in consumers who think they're just responding to a normal email from a company like Delta. The email can take many forms, but what it's doing is phishing. That means it's trying to get access to your personal information.
The scam emails don't come from Delta, as a writer for the Avon Patch recently found out first-hand. So what's a frequent flyer supposed to look out for?
First, check where the email came from. Email from an airline like Delta should come from Delta's domain name. It's not a guarantee, but if the email address seems weird then it's probably a scam.
Some of these emails "confirm" your upcoming flight to somewhere you never booked a flight to, reports NBC News. That should also be a sign that something isn't right. But that's not the only email message connected with this scam.
The email might say your credit card was charged, your order is complete, or it may have an invoice that looks like your account. What they all have in common is a link. That link included in the email is probably a virus and clicking on it will make your computer vulnerable to attack. A hacker could then get into your machine and access your personal data.
So how can you protect yourself? The simplest way to keep your computer safe from this and other email scams is to not click on the links.
Links can hide any number of problems and by clicking on them, you may let whatever is behind that link into your computer. If the email doesn't come from a person you know, it's probably not a good idea to click on it. Same goes for links that look suspicious, regardless of who sends them.
If you get an email from Delta or another familiar company, instead of clicking the link, go to the website. Type the web address in yourself rather than copy and pasting.
When those emails come in, it's also good to delete them right away and label the sender as spam. They may try to resend the message to catch you when you aren't paying attention.
If you have provided personal information like your Delta account number in response to an email like this, Delta recommends that you change the login information for your account.
Then, keep an eye on the activity in the account to see if anything weird is happening. Notify the company if you see anything strange or just let them know that you account may be compromised.
Identity theft happens far too often and it can start from an email that seems innocent. For more ways to protect yourself, check out FindLaw's free Guide to Online Fraud and Identity Theft.
Related Resources:
You Don't Have To Solve This on Your Own – Get a Lawyer's Help
Meeting with a lawyer can help you understand your options and how to best protect your rights. Visit our attorney directory to find a lawyer near you who can help.
Or contact an attorney near you: