Don't Get Scammed Into Becoming a 'Money Mule'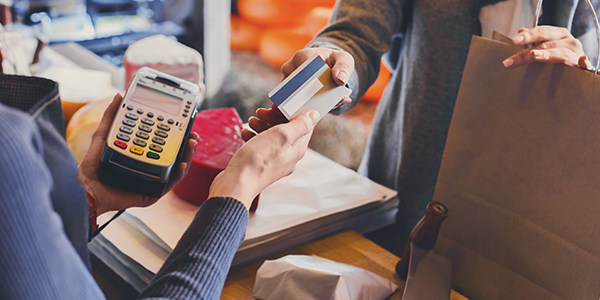 If you've seen the trailer for "The Mule," starring Clint Eastwood, you pretty much get the idea of the job -- using an unsuspicious person to bring something illegal into a country. In "The Mule," the product is cocaine. But more often than not, the product is money. Money Mules are people that launder money, which means that they "clean" dirty money obtained through illegal means by having it processed in such a way that police have a hard time linking the clean money to the original crime.
Sometimes Money Mules sign up for the job, enticed by the promise of getting to keep a percentage of the money they launder. But often times, people are used unwittingly. And it can happen to anyone -- young or old, educated or not. Money launderers are evolving through trial and error, and their ways are getting trickier by the day.
Money Wiring Mules
International drug rings have a hard time transferring large sums of money without getting caught. Gone are the days where they would travel with large sums of money, or perhaps jewels sewn into clothes or cobbled into shoes. These days, it's easier and often more successful, to merely wire funds. According to FBI supervisory special agent James Abbott, "it's a much higher success rate when you have a lot of money using somebody else's account going through there instead of trying to cross the border with a physical transportation of cash." But an intermediary is necessary to "clean" the money, and that's where innocent bystanders come in.
Becoming an Unwitting Money Mule
In a recent case in Texas, money laundering was coupled with a traditional email scam. The scammer posed online as an Army captain stationed overseas, and claimed he needed to get money transferred to the U.S. so that he could make travel plans to come home. The victim thought he was being helpful to a new virtual friend that was serving their country, and the victim didn't have to pay a dime to help the captain. But instead, he unknowingly became a money mule.
The scammer wired $10,000 to the man's account, who then withdrew it in micropayments and sent it to someone in Texas. Had the scammer wired the $10,000 directly to the ultimate recipients, it is likely red flags would have popped up in the FBI database. But by using a third party conduit, the warnings were never triggered. The culprit was eventually caught, but according to the Federal Bureau of Investigation (FBI), this is just a drop in the Money Mule bucket. In fact, in June, the FBI announced the arrests of 74 people for schemes targeting businesses and the elderly. In addition, the Bureau recently launched a publicity campaign called "Don't Be a Mule."
Tips to Avoid Money Muling
Unwitting Money Mules are usually given a stern warning and released. But those that have gone along with money launderers to make a few backs can end up in jail. Here are a few tips from the FBI to avoid becoming a Money Mule.
Do not accept any job offers that ask you to use your own bank account, or form a new company, to transfer company money.

Never give your financial details to someone you don't know and trust, especially if you met them online.

Be wary when unsolicited emails and job advertisements are poorly written with grammatical and spelling errors.
If you feel that you have unknowingly been duped into becoming a Money Mule, contact the FBI. If you have been roped into a scam, the FBI most likely will release you from any culpability with just a stern warning, so long a you cooperate with their investigation. But if you more of a willing participant, especially if you gained any benefit in the process, contact a local criminal defense attorney. Money laundering is a serious and high profile offense, and doesn't always have a fairy tale ending.
Related Resources:
You Don't Have To Solve This on Your Own – Get a Lawyer's Help
Meeting with a lawyer can help you understand your options and how to best protect your rights. Visit our attorney directory to find a lawyer near you who can help.
Or contact an attorney near you:
Content For You