New Predatory Loan Scheme: Private Equity Firms Just Mailing Checks to Poor People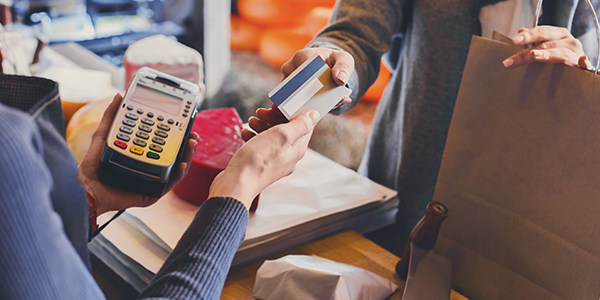 You may have heard about predatory payday loans, wherein lenders give consumers cash advances based on their payroll and employment records. These loans often come with exorbitant interest rates, leading consumers to borrow more money, diving deeper into debt. But why make cash-strapped consumers come to you with their pay stubs, when you can just mail them a check, hoping they'll cash it and start the spiraling debt cycle themselves?
That's the latest predatory loan scheme, and its backers may be surprising.
People in Charge of Predatory Lending
As the Washington Post recently reported, the market for "consumer installment loans" has been booming, especially as federal regulators have cracked down payday lending. Those new restraints were led by former Treasury Secretary Timothy Geithner, who linked predatory lenders to the 2008 financial crisis. So it may have raised some eyebrows when Geithner became the president of private equity firm Warburg Pincus months after it acquired Mariner Finance.
Mariner, according to the Center for Financial Services Innovation, is one of many companies that mails checks to consumers that, once-signed, become loans with interest rates as high as 36 percent. Since Geithner's arrival, Mariner has grown from 57 branches in seven states to more than 450 branches in 22 states. Mariner is not the only lending company mass-mailing checks to customers with poor credit, and Warburg Pincus is not the only private equity firm invested in such lending practices. But the company provides a particularly stark insight into the installment loan market.
Monetizing Poor People
"It's basically a way of monetizing poor people," former Mariner manager trainee John Lafferty told The Washington Post. "Maybe at the beginning, people thought these loans could help people pay their electric bill. But it has become a cash cow." The check amounts can vary, around $1,000 to $2,000. But this seemingly small amount of money can make a big difference to someone behind on their bills, and that sum can balloon rapidly.
Stephen Huggins told the Post he cashed a $1,200 check to pay for truck repairs, and less than a year later he was being sued by Mariner Finance for $3,221.27, an amount that included the company's legal fees in filing the suit. The Post reported that Mariner filed nearly 300 lawsuits in Baltimore alone last year.
It may be tempting to take advantage of "free" money sent to you in the mail. Just know that lenders -- and in many cases some well-heeled equity firms -- are trying to take advantage of loose lending regulations and outrageous interest rates to put and keep you in debt.
Related Resources:
You Don't Have To Solve This on Your Own – Get a Lawyer's Help
Meeting with a lawyer can help you understand your options and how to best protect your rights. Visit our attorney directory to find a lawyer near you who can help.
Or contact an attorney near you:
Content For You