Popular Contraceptive Pulled From US Market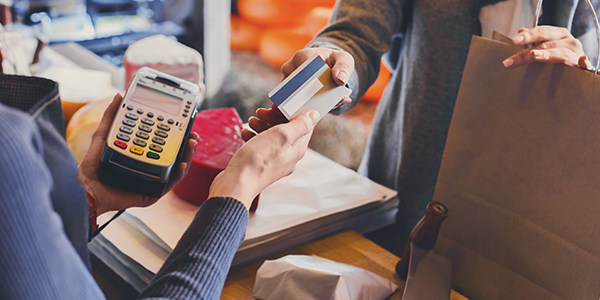 Essure, once sold worldwide as an effective and safe form of permanent birth control, has seen its own product life stunted. Bayer Pharmaceuticals announced that it will pull Essure from the U.S. market, the last to sell the device, by year's end.
Launched in 2002 as the first permanent non-surgical form of birth control, the device has fallen out of favor all over the world. Though Bayer claims the reason it will stop selling Essure is due to declining sales, many believe it is because thousands of women have filed a class-action product liability lawsuit, blaming the device for serious health problems, including constant pain, bleeding, and perforation of the uterus and fallopian tubes.
A "Safe" Alternative to Tying Tubes?
Essure was launched as the first non-surgical alternative to permanently prevent conception. With placement of the two-inch long nickel alloy device taking just minutes in a doctor's office, Essure was both cost and time effective, compared to tubal ligation surgery. The device, placed in a woman's fallopian tubes, encouraged scar tissue build-up, thereby preventing sperm from reaching an egg.
However, thousands of women have reported complications from the device, and a class-action lawsuit representing more than 16,000 patients was filed earlier this year. As of April 2018, 26,773 women have filed complaints with the FDA regarding the Essure device, claiming the device caused all sort of problems including unwanted pregnancies migration of the coils in the pelvis or abdomen, and auto-immune issues. Some were so severe that the device had to be surgically removed, which is quite dangerous and often results in a hysterectomy.
Did Essure Have a Design Defect?
Plaintiffs in the product liability lawsuit are seeking damages to cover medical costs and other related expenses, in addition to non-economic damages of pain and suffering, mental and emotion distress, and punitive damages. Product liability is a state claim, and therefore a class-action lawsuit will need to be brought in each state there is a plaintiff. To prove there was a design defect, the plaintiffs will need to show that Bayer designed Essure in such a way that there was a foreseeable risk when it was used correctly. In some states, they may also need to prove the risk could have been reduced or avoided by the adoption of a reasonable alternative design.
Other Gynecological Class-Action Lawsuits
The gynecological market has been hit recently with many class-action lawsuits. Ethicon, a transvaginal mesh manufacturer, paid out $120 million to cover 3,000 members of a class-action lawsuit. Johnson and Johnson was ordered to pay nearly $4.7 billion to 22 women for the contribution their talc played in causing ovarian cancer. In 2015, Bayer was ordered to pay $57 million to 12,000 people who suffered serious side effects from taking the oral contraceptive, Yaz. And Bayer is also on the line for a host of Mirena IUD class-action lawsuits that are currently pending.
If you or someone you love has had Essure implanted and experiencing any adverse side effects, contact a local Personal Injury lawyer today, who can help you either file a claim or be added to a pending class-action lawsuit.
Related Resources:
You Don't Have To Solve This on Your Own – Get a Lawyer's Help
Meeting with a lawyer can help you understand your options and how to best protect your rights. Visit our attorney directory to find a lawyer near you who can help.
Or contact an attorney near you: