Pres. Obama Asks Treasury Secretary Geithner to Block Insurance Giant AIG's Payout of Bonuses, But Can They Legally Be Stopped?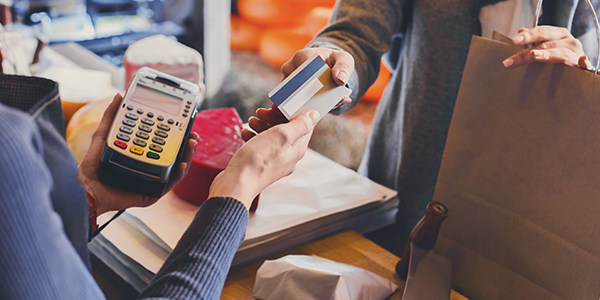 As the media-fed public furor grows over struggling insurance giant American International Group's (AIG) payout of millions in bonuses to executives, the New York Times reported that President Obama announced he has requested that Treasury Secretary Timothy Geithner pursue "every single legal avenue" to prevent the bonuses. This comes just after AIG on Sunday "unexpectedly released the names of dozens of trading partners it has paid using billions in taxpayer dollars". Despite AIG's sudden, about-face move toward increased transparency, the company continued to draw fire, being called by President Obama "a corporation that finds itself in financial distress due to recklessness and greed".
However, some might be wondering if, despite officials' expressed anger, there is actually something that can be legally done to actually stop the payouts?
Well, first off, "every single legal avenue" mentioned by President Obama is not going to include a courtroom, according to the New York Times article:
"White House officials said that the administration is not looking to take A.I.G. to court to stop the company from paying out the bonuses. But they said the Treasury Department would be trying to figure out what they can do to block A.I.G. from making the payments within the legal confines of A.I.G.'s contractual obligations to the executives."
The reason is that, although the government has formidable legal resources and powers at its disposal, making a private company's pre-existing contracts with a private third party disappear is not one of them. Indeed, such government action is prohibited and, at any rate, could require the government itself to pay compensation for the loss of the contract's value. So, the "legal confines" of AIG's contractual obligations might be pretty ... well ... confining. The government has acknowledged as much, noted the Washington Post:
"In early 2008, before the government rescue, the firm's employees had been promised more than $400 million in retention pay this year and next. Lawyers for the government and AIG have agreed that most of those payments, however unsavory, are legally binding. "
So does that leave the government holding any cards? Maybe a whole lot of bailout fund leverage, appears to be the answer. The government is under no obligation to provide any funds to AIG, and can tie a variety of strings to such payments, as long as they do not eliminate already-existing contracts AIG has made. Also, AIG itself appears to be taking steps to try and stem the tide of public opinion (and governmental "outrage"), noted CNN:
"In a letter to Geithner, obtained Saturday by CNN, AIG Chairman and CEO Edward Liddy said his company was taking steps to limit compensation in AIG Financial Products -- the British-based unit responsible for issuing the risky credit default swaps that have brought the company to the brink of collapse...

In the letter to Geithner, Liddy said the unit's 25 highest-paid contract employees will reduce their salaries to $1 this year and all other officers in the unit will reduce their salaries by 10 percent. Other "non-cash compensation" will be reduced or eliminated. But he told Geithner that some bonus payments are binding legal obligations of the company, and "there are serious legal, as well as business consequences for not paying."
Despite this, Congress itself may take on the issue, as there already have been moves "to limit compensation for executives at banks and Wall Street firms that are receiving government help to survive."
You Don't Have To Solve This on Your Own – Get a Lawyer's Help
Meeting with a lawyer can help you understand your options and how to best protect your rights. Visit our attorney directory to find a lawyer near you who can help.
Or contact an attorney near you:
Content For You