Pyramid Scheme or Real Biz Opportunity? New Online Co's Cut it Close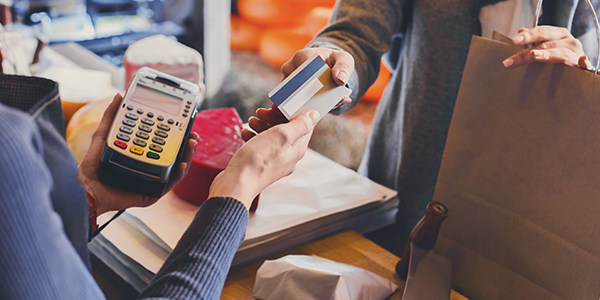 Two new online companies especially active in Texas are putting forth a new work from home idea, or rather, a work from your street idea. They say they want to pay you for writing down the license plate numbers of cars in your neighborhood. Why? The first company, the blatantly named Narc Technologies Inc., is going to sell the database of information to lenders and their little assistants, the repo men. The second company, Data Network Affiliates, says it just wants to sell the information to whoever will buy it.
But, worker beware. According to a report by MSNBC's Red Tape Chronicles, these companies are dipping their toes into the narrow legal pond that separates the multi-level marketing (MLM) set up from a good old fashion pyramid scheme. In a MLM structure, there is an actual product associates can purchase and sell in addition to signing up new recruits. In a pyramid scheme, all or the vast majority of your money comes from signing up next brick in the pyramid.
The Red Tape Chronicles reports that these online companies maintain they are collecting information that is valuable and can be sold. However, associates get paid a whopping $2 per 20 plates recorded per month for collecting the numbers themselves. The majority of pay comes from, you guessed it, signing up your friends and neighbors. While the companies seem to be following the letter of the law, prospective associates should use caution before signing up to join the Narc team or Data Associates.
The Dallas branch of the Better Business Bureau has reported 20,000 inquires regarding Narc Technologies since January. They have given the business their lowest grade, an F, due to a "pattern of complaints" which were mostly resolved after the BBB got involved. BBB spokeswoman Jeannette Kopko says this about Narc Technologies, "Also we are concerned whether this is multi-level marketing that would be in compliance with the law or ... a pyramid scheme. They say their product is information that's collected. But is there a market for that?"
According to the Red Tape report, to help anyone considering joining such a business, The Texas Attorney General's Office has posted guidelines for helping consumers recognize a pyramid scheme, including the following:
Ask about average monthly product sales for reps. If sales are disproportionately low, you're probably talking about a pyramid scheme rather than a multi-level marketing company.
Ask about product returns policies if you are required to pay upfront for merchandise. Laws vary, but in Texas, the firm must be willing to refund 90 percent of your inventory cost.
Be wary of any firm that requires you to pay money to get a job.
Be wary of high-pressure "business opportunities" in hotel seminars or meetings at a person's home. In Texas, and many other states, "regret laws" allow consumers to cancel contracts signed at such events for up to 72 hours.
Is this a golden opportunity to make a buck, or a mini-Madoff wave just waiting to break? Think it over before getting your feet wet.
Related Resources:
You Don't Have To Solve This on Your Own – Get a Lawyer's Help
Meeting with a lawyer can help you understand your options and how to best protect your rights. Visit our attorney directory to find a lawyer near you who can help.
Or contact an attorney near you: