Teen Hit with $200 in Bank Fees for $4.85 Checking Account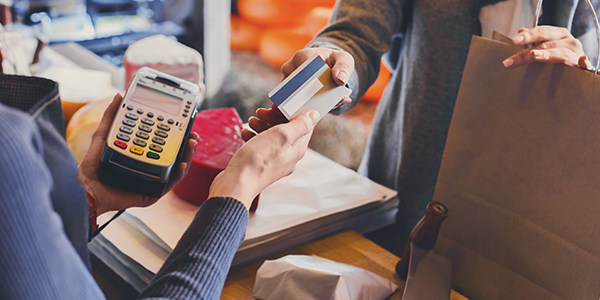 What started as a lesson in the basics of banking proved costly for an Illinois teenager. He racked up $229 in bank fees in two weeks, with just $4.85 in his account.
Daniel Ganziano, 18, of McCullom Lake, Ill., was just doing what his mom told him to: Open a savings account and learn how to manage money. Instead, Ganziano told the Chicago Tribune, he learned not to trust banks.
Ganziano opened his account at a TCF Bank branch inside a local grocery store. Soon his balance dwindled to less than $5, and Ganziano chose to ignore it.
But the bank's computers took notice. Because Ganziano's balance fell below the required threshold for his type of account, TCF charged him a $9.95 inactivity fee, the Tribune reports.
Of course, subtracting $9.95 from the $4.85 in Ganziano's account meant his account was overdrawn -- by just 10 cents over the limit. That triggered $28 per day in overdraft fees.
By the time Ganziano and his mom tried to close his account, he'd racked up bank fees totaling $229.10. The bank refused to close the account until the balance was paid.
Fuming that the inactivity fee triggered more than $200 in additional fees, the Ganzianos called the Tribune's consumer watchdog for help. Under media scrutiny, TCF eventually cut a reimbursement check.
The incident serves as a reminder for consumers to be fully aware of their bank account's terms. For example, TCF's policy is to charge $28 a day for up to 14 days for overdrafts, a spokesman said. Inactivity fees, or "monthly maintenance fees," are also not uncommon if the funds in your account fall below a certain amount.
Ganziano's mother is still upset by the automatic bank fees, considering her son did not personally overdraw his account. "What TCF did is not right," she told the Tribune. "Money is tight right now and if this is their way of making money, they need to be stopped."
Related Resources:
You Don't Have To Solve This on Your Own – Get a Lawyer's Help
Meeting with a lawyer can help you understand your options and how to best protect your rights. Visit our attorney directory to find a lawyer near you who can help.
Or contact an attorney near you: