4th Cir. Won't Stay Va. Gay Marriage Ruling Pending Appeal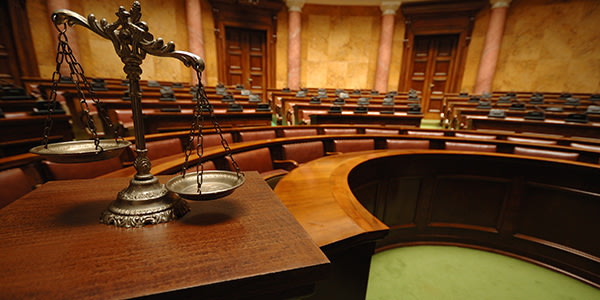 A federal appeals court has refused to stay its ruling striking down Virginia's gay marriage ban, potentially allowing same-sex marriages to begin as early as Wednesday.
The 4th U.S. Circuit Court of Appeals had upheld a lower court's ruling striking down Virginia's ban on same-sex marriage last month, but it is refusing to halt the effect of that decision while opponents appeal. The New York Times reports that in a 2-1 decision, a 4th Circuit panel declined to stay its earlier ruling.
Why did the 4th Circuit refuse to stay its decision when so many other courts have?
No Reasoning Given for Denial of Stay
In its five-page decision on gay marriage proponents' motion for a stay, the Fourth Circuit gave no reasoning for why two of the three judge panel had denied the stay. A single sentence in the decision declares that "[u]pon consideration of submissions relative to the motion to stay mandate, the court denies the motion."
Some insight might be gleaned from the fact that in striking down the Virginia gay marriage ban in Bostic v. Schaefer, the 4th Circuit was one of the few courts to find that the marriage ban must survive strict scrutiny. Many other federal courts have struck down similar state same-sex marriage prohibitions under "heightened scrutiny" or even rational basis review, but few have required strict scrutiny -- the highest burden of justification from the state.
As the Supreme Court recently reinforced in a University of Texas affirmative action case, it is the state's burden to prove that a law passes constitutional muster under strict scrutiny. As the 4th Circuit went down the list of possible state justifications for the gay marriage law -- tradition, concepts of federalism, responsible procreation, the institution of marriage, and optimal childrearing -- it found all of them lacking in light of the demands of strict scrutiny.
This does not legally require a court to act in any manner with regard to halting its decision, but it may shed some light on to how the court feels about any reason to delay gay marriages in Virginia.
May Quickly Be Overturned by U.S. Supreme Court
The Tenth Circuit pulled a similar move with regard to Utah's gay marriage decision, and opponents appealed the stay issue the U.S. Supreme Court. The High Court granted the stay, effectively stopping gay marriages in Utah, in a one page order.
The same could easily happen in Virginia, and the Supreme Court -- specifically Chief Justice John Roberts -- has until Wednesday to uphold a stay before gay marriages are set to begin.
Related Resources:
You Don't Have To Solve This on Your Own – Get a Lawyer's Help
Meeting with a lawyer can help you understand your options and how to best protect your rights. Visit our attorney directory to find a lawyer near you who can help.
Or contact an attorney near you: