6th Circuit Upholds Gay Marriage Bans in Ky., Mich., Ohio, Tenn.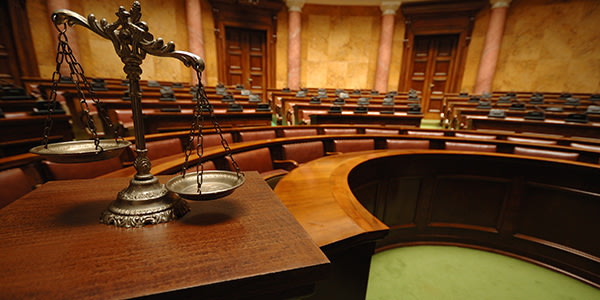 The 6th U.S. Circuit Court of Appeals has upheld gay marriage bans in the four states in its jurisdiction: Kentucky, Michigan, Ohio, and Tennessee.
In a 2-1 decision, the three-judge panel decided that these bans did not violate the constitutional rights of same-sex couples in those states, becoming the sole circuit court to uphold prohibitions on gay marriage. The sole dissenter, Judge Martha Daughtrey, called the majority decision "a largely irrelevant discourse on democracy and federalism" that avoided the real constitutional question.
This ruling is certainly not the end of the gay marriage issue in these states, as the issue may soon be taken up by the U.S. Supreme Court.
The Majority's Opinion
The majority ruled Thursday that it is entirely rational for a state to rest on its own definition of marriage, and that in this case, the court should refrain from creating new civil rights. It rested on what the judges said was the fact that the majority of states still consider marriage to be between a man and a woman.
Warning against the activism of the judiciary, the majority writes: "A principled jurisprudence of constitutional evolution turns on evolution in society's values, not evolution in judges' values. Freed of federal-court intervention, thirty-one States would continue to define marriage the old-fashioned way."
First En Banc, Then Maybe the Supreme Court
Before the issue can be heard by the U.S. Supreme Court, the gay marriage proponents have a chance to have their cases heard in an en banc review. This means that a larger panel of 6th Circuit judges will have a chance to review the case, although en banc petitions are very rarely granted.
If the 6th Circuit declines to hear the issue en banc, or agrees with the original panel, the issue may need to be decided by the Supreme Court, which has previously punted on gay marriage rulings.
6th Circuit Upholds Gay Marriage Bans
You Don't Have To Solve This on Your Own – Get a Lawyer's Help
Meeting with a lawyer can help you understand your options and how to best protect your rights. Visit our attorney directory to find a lawyer near you who can help.
Or contact an attorney near you:
Content For You