9 Iraqi Interpreters Sue U.S. Gov't Over Special Immigrant Visas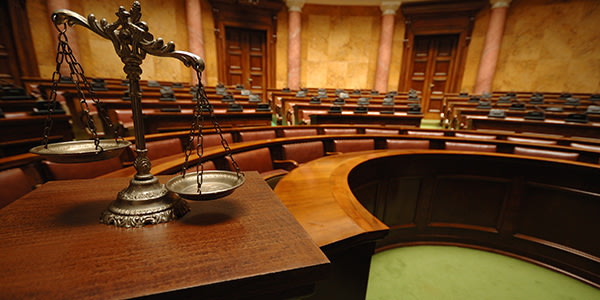 What happened to "no man left behind"? Does it only apply to our soldiers and not our foreign allies?
Nine Iraqi men, who risked their lives alongside American soldiers, are living in fear in Iraq after the United States allegedly failed to honor its promise. The men, identified by code names, worked as interpreters for U.S. forces in Iraq and were promised visas to come to the United States. Despite completing all required paperwork and interviews, the men have waited over two years and still have not received their visas.
So now, they are suing the U.S. Department of State. for a resolution on their Special Immigrant Visa (SIV) applications, NPR reports.
Iraqi Special Immigrant Visa
Congress, recognizing the extraordinary danger Iraqi individuals faced in their service to the United States, passed the Refugee Crisis in Iraq Act of 2007. The act granted SIVs to Iraqis employed by or for the U.S. government in Iraq for one year or more. Applicants' spouses and children are also eligible for derivative visas.
In 2013, Congress, troubled by the long delays for getting an SIV, amended the act to require an "Improved Application Process." Section 1242(c)(1) of the act mandated the Department of State to process SIV applications within nine months. Congress also directed the Department of State to "make a reasonable effort to provide SIV applicants with protection while in Iraq, including immediate removal from Iraq ... if such alien is in imminent danger."
In the case of the nine plaintiffs, the Department of State has failed its mandate, their lawsuit asserts. The applicants, on average, have waited over two years, and one applicant has waited over three years, for their SIV applications to be approved. The applicants have continued to suffer increased personal threats and danger without any U.S. government protection.
Writ of Mandamus
The complaint, embedded below, asks for a writ of mandamus compelling the State Department to adjudicate the applications within 14 days of the order.
A writ of mandamus is an order from the court to a government official to do, or not do, some specific duty that the official is required by law to do.
The plaintiffs in this case are arguing that the Department of State had a duty, under the Refugee Crisis in Iraq Act, to adjudicate their applications within nine months. The plaintiffs have had to live in fear and wait an unreasonably long time because of the Department's lethargy.
The case has yet to be heard by the court. If the plaintiffs' requests are approved, the ruling may have a profound impact on many other applicants waiting for their SIV applications to be adjudicated.
Nine Iraqi Allies v. Kerry, Complaint for Writ of Mandamus by FindLaw
You Don't Have To Solve This on Your Own – Get a Lawyer's Help
Meeting with a lawyer can help you understand your options and how to best protect your rights. Visit our attorney directory to find a lawyer near you who can help.
Or contact an attorney near you: