Supreme Ct: Abortion Clinic Restrictions Can't Unduly Burden Women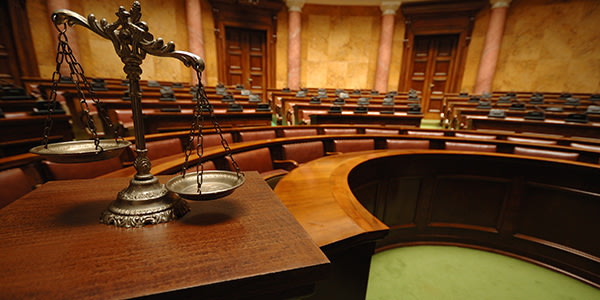 Today the U.S. Supreme Court invalidated Texas legal provisions that would have severely restricted access to abortions in that state. Five justices agreed that the law placed an undue burden on women in violation of constitutional rights, and the decision is considered significant nationwide.
At question were provisions in a law that added requirements for clinics performing abortions and their physicians, ostensibly to protect women. But the majority of the court found the contrary, writing that the restrictions did little for women's health. Let's consider the decision.
Women's Health
The court ruled 5-3 to invalidate passages in a Texas law that required abortion clinics and their physicians to have associations with nearby hospitals and to meet standards that normally apply to clinics doing much more complicated procedures. Although introduced as a measure to protect women, the practical result of the law would have been fewer Texas abortion clinics.
The challenged provisions were modeled on sample legislation drafted by Americans United for Life, a legal group that opposes abortion. That fact certainly lends credence to claims the provisions were disingenuous and in essence designed to impose requirements that force clinics to close.
The Supreme Court's majority opinion was written by Justice Stephen Breyer, who concluded, "both the admitting privileges and the surgical-center requirements place a substantial obstacle in the path of women seeking a pre-viability abortion, constitute an undue burden on abortion access, and thus violate the Constitution."
What This Means
Amy Hagstrom Miller, the founder and CEO of Whole Woman's Health, which has clinics in Texas and challenged the state law, said after the ruling, "Every day, Whole Woman's Health treats our patients with compassion, respect and dignity, and today the Supreme Court did the same. We're thrilled that today justice was served and our clinics stay open."
According to Julie Rikelman, the director of litigation for the Center for Reproductive Rights, which argued the case for the plaintiffs, today's decision is meaningful to women across the country. She said it represents "a clear statement by the court about what the standard should be in these types of cases. The benefits of restriction have to outweigh the burden." Laws with provisions similar to those invalidated in the Texas case were in legal limbo awaiting the outcome of this litigation. Now states that know that they can't impose an undue burden on women, she said.
Court Sport
The three male dissenters stood on a technical legal point, saying the plaintiffs should never have argued the merits of the case because they already tried before and lost. It is notable that although the plaintiff was Whole Woman's Health, the dissenting justices wrote, "As we have said, a losing litigant deserves no rematch after a defeat fairly suffered, in adversarial proceedings, on an issue identical in substance to the one he subsequently seeks to raise." Thus, they reveal that for them, generally, it's a man's world and that what matter most is sport, not substance.
Related Resources:
You Don't Have To Solve This on Your Own – Get a Lawyer's Help
Meeting with a lawyer can help you understand your options and how to best protect your rights. Visit our attorney directory to find a lawyer near you who can help.
Or contact an attorney near you: