Adnan Syed, Featured on Season 1 of 'Serial,' Gets New Trial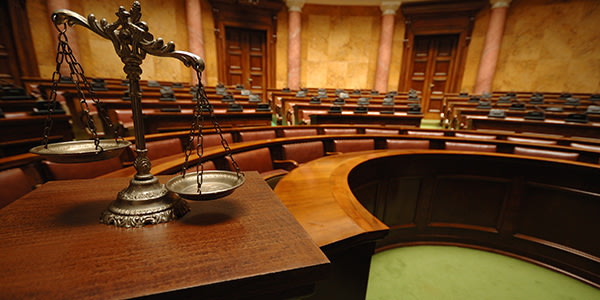 The first season of NPR's 'Serial' podcast took the nation by storm last year, partly due to its innovative storytelling style -- investigating what many believe was a false murder conviction -- and partly due to its main subject -- Adnan Syed. Syed, who was serving a life sentence for the murder of his former girlfriend, Hae Min Lee, came across during prison-phone interviews as charismatic and compelling in asserting his innocence.
And it wasn't just fans of the podcast that are convinced Syed got a raw deal. Today a Baltimore Circuit Court judge ordered Syed's conviction to be vacated, and he will get a new trial. We'll take you through the full order, which you can see below:
Ineffective Assistance
Post-conviction relief is hard to come by. Appeals courts are reluctant to overturn criminal convictions, even in extreme cases. One of the few claims available to defendants is "ineffective assistance of counsel," which asserts that, but for a lawyer's incompetent conduct, the outcome of the trial would've been different. And the bar to prove ineffective assistance is high: courts have upheld murder convictions even after defense attorneys have fallen asleep during trial.
Syed's appeal pointed to two instances of ineffective assistance:
Failure to Contact Potential Alibi Witness: Syed contended that a friend, Asia McClain could place him elsewhere at the time of the murder and his trial attorney failed to contact her; while the court's order included directions to add McClain's affidavit and testimony to the record, the court denied this ineffective claim; and
Failure to Cross-Examine the State's Cell Tower Expert: The most damning evidence was based on cell tower data which placed Syed near the crime and near where Lin's body was found; the court found his trial attorney failed to adequately question the reliability of this evidence amounted to ineffective assistance of counsel, but denied his claim that the prosecution's failure to disclose its own information on cell tower evidence reliability constituted prosecutorial misconduct.
Vacated and New
Based on the ineffective ruling, Judge Martin P. Welch ordered Syed convictions to be vacated and granted him a new trial. As opposed to an appeal, Syed will have the same presumption of innocence he had at his first two trials, and it will be up to the prosecution once again to prove his guilt. (His first was declared a mistrial after jurors accidentally overheard the trial judge call Syed's attorney a liar; he was convicted the second time around.)
Syed was convicted in 2000 and has spent the last 16 years in prison. He will likely remain in custody during his new trial, which is sure to attract as least as many eyeballs as "Serial" attracted ears during the first season. You can see the judge's order below:
Adnan Syed v. State of Maryland by FindLaw
You Don't Have To Solve This on Your Own – Get a Lawyer's Help
Meeting with a lawyer can help you understand your options and how to best protect your rights. Visit our attorney directory to find a lawyer near you who can help.
Or contact an attorney near you: