Airbnb Sues NYC Over User Data Disclosure Law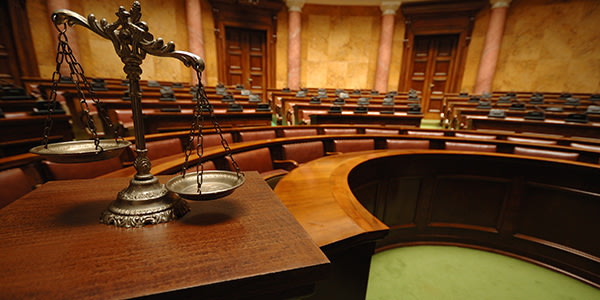 Last month, the New York City Council passed a new law requiring Airbnb and similar lodging platforms to share data on their users, including the names and addresses of all its hosts, the rental listing URL, the number of days the unit is rented, and how much the platform collects in fees.
Naturally, Airbnb was a bit resistant to this request, and this week filed a federal lawsuit in New York, claiming the law violates constitutional free speech and search and seizure protections. You can see that lawsuit below:
For No Good Reason
Airbnb claims New York City lacks any legal basis for making such comprehensive requests for user data:
No probable cause, notice, or legal review is contemplated in connection with the bulk collection of this data, and no real restrictions are placed on its use or dissemination. As such, the ordinance is an unlawful end-run around established restraints on governmental action and violates core constitutional rights under the First and Fourth Amendments to the U.S. Constitution and Article I, Section 12, of the New York Constitution, as well as the federal Stored Communications Act.
The company claims the statute is "an extraordinary act of government overreach," backed by "a multi-million dollar campaign funded by the City's powerful hotel lobby." Airbnb points out all the data must be reported to the Mayor's Office of Special Enforcement, which, it alleges "works shoulder to shoulder with private investigators hired and paid by the hotel lobby."
No NYC Constitutional Constraints
Airbnb's constitutional claims boil down to the lack of oversight for NYC's requests. The suit claims the statute violates the Fourth Amendment "because it authorizes warrantless searches of Airbnb's private business records without any opportunity for precompliance review," and that the user data it would need to turn over "is highly sensitive and proprietary commercial and personal data in which Airbnb has a reasonable expectation of privacy."
Additionally, the company complains that it will be forced "to communicate a City-mandated message that users of Airbnb's homesharing platform must consent to the production of their sensitive personal and financial information" and disclosure to a "special government agency that targets New Yorkers who participate in homesharing," in violation of the First Amendment.
Here is the full lawsuit:
Airbnb v NYC by FindLaw on Scribd
You Don't Have To Solve This on Your Own – Get a Lawyer's Help
Meeting with a lawyer can help you understand your options and how to best protect your rights. Visit our attorney directory to find a lawyer near you who can help.
Or contact an attorney near you:
Content For You