Alabama's New Abortion Ban: Read It Here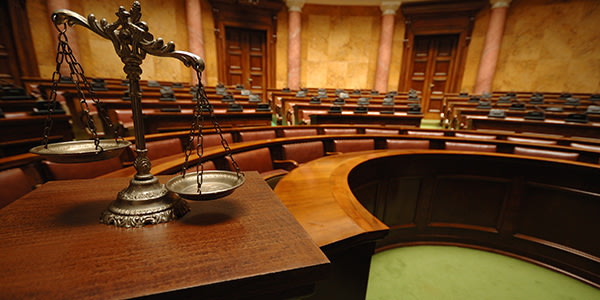 "This state's statute criminalizing abortion ... has never been repealed. It has remained unenforceable as a result of the U.S. Supreme Court decision in Roe v. Wade and its progeny." This is true: Despite decades of Supreme Court precedent enforcing the constitutional right for women to have an abortion (even if it chipped away at the scope of that right), Alabama never took its original abortion ban off the books. And the state hasn't been shy about its intentions when it comes to criminalizing abortion -- just last year, the Eleventh Circuit begrudgingly struck down Alabama's restrictive abortion procedure law.
The Yellowhammer State is at it again and is not messing around this time. That sentence above is the first in a new bill that purports to ban abortion altogether, regardless of Supreme Court precedent. You're sure to hear a lot about this law in the coming days, weeks, and months, and you can read the entire bill, which was just signed into law, right here:
Old Precedent, New Law
"Relating to abortion; to make abortion and attempted abortion felony offenses except in cases where abortion is necessary in order to prevent a serious health risk to the unborn child's mother; to provide that a woman who receives an abortion will not be held criminally culpable or civilly liable for receiving the abortion." Meanwhile, doctors convicted of performing abortions could face 99 years in prison.
Alabama's law includes no exceptions for rape or incest, and that was by design: Lawmakers intended the measure to represent a direct challenge to Roe. The ACLU has already promised to fight the law, which will presumably come up in the Eleventh Circuit Court of Appeals before making it to the Supreme Court. And while the Eleventh Circuit didn't seem happy about rejecting Alabama's last abortion-related law, the High Court hasn't been all that happy with its rulings lately, overturning 85 percent of the Eleventh Circuit's decisions that it reviewed from 2010 to 2015, the second-highest reversal rate in the country.
New Court, New Rules?
Still, this Supreme Court is not the one from 2015. Or, at least, that's what Alabama's legislators are hoping. "The cases of Roe v. Wade and its progeny have engendered much civil litigation and legislative attempts to reign in so called abortion rights," the bill states. "Roe v. Wade attempted to define when abortion of an unborn child would be legal. Judges and legal scholars have disagreed and dissented with its finding."
And we're sure future litigation, legislation, disagreement, and dissent will follow this law. Here it is, in full:
Alabama 2019 HB314 Abortion Ban by FindLaw on Scribd
You Don't Have To Solve This on Your Own – Get a Lawyer's Help
Meeting with a lawyer can help you understand your options and how to best protect your rights. Visit our attorney directory to find a lawyer near you who can help.
Or contact an attorney near you: