And Then There Were Six . . . Plus a Few More . . . Oh, and That Guy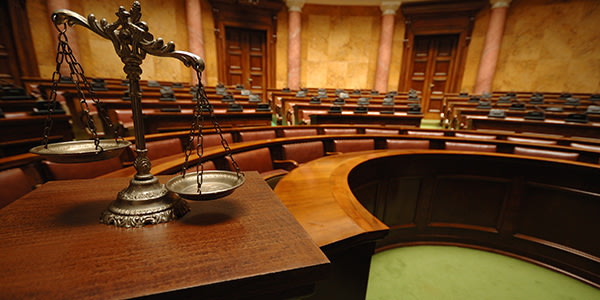 Having never been President of the United States, I can't imagine how difficult it must be to narrow down the roster of potential Supreme Court nominees to a short list, and then to a single individual.
Not only are there the issues of whether or not the individual is a talented jurist, in line with the President's ideology, a student of history, plays well with others, etc., but there's also the pesky question of whether the Senate will actually confirm the nominee. Not to mention the possibility of a long-closeted skeleton hopping out and dancing a jig on the Senate floor while accepting tips and loud praise from the Republican side of the aisle.
Apparently, with all this to contend with, President Obama is not having an easy time of whittling down the list of names he's considering for appointment to the high court.
The AP
reports
that there are six people at the top of the list, but also states that "other people are also being discussed, including names that have not triggered public speculation."
That would be a tough feat to accomplish, considering that the press has tossed just about every judge, cabinet member, governor and law professor's name up in the air as a potential nominee. Who's left?
The short list, as revealed to the AP by anonymous sources, is as follows (in no particular order):
Solicitor General Elena Kagan
U.S. Appeals Court judge Sonia Sotomayor
Michigan Gov. Jennifer Granholm
Homeland Security Secretary Janet Napolitano
U.S. Appeals Court judge Diane Pamela Wood
California Supreme Court Justice Carlos Moreno
That last name is pretty new, and should be an encouraging addition for the far-left. Moreno is considered by some to be the most liberal member of the California Supreme Court, and he voted with the majority on the same-sex marriage decision issued by that court last year.
Plus, he's a little quirky, having given up his lifetime appointment on the federal judiciary for a seat on California's Supreme Court. Should make things interesting if he gets the nod.
Which is unlikely this go-round, according to The Washington Post, even though his appointment would satisfy the calls for a Latino justice. The Post
believes
, after hearing it from sources within the White House, that Obama is formulating his strategy based on the belief that he will have at least two Supreme Court selections during his presidency.
That being the case, Obama could pick a woman this time, and a Latino the next time.
But the real burning question I have is: who are all these other people that are up for consideration?! And is there a dark horse somewhere in the pack that Obama is keeping back for a surprise announcement that will stun the opposition into a quick confirmation?
Obama has already admitted that he
loves the fact
that he's been able to keep much of his list secret so far - maybe he's got an ace in the whole that no one knows about yet.
If any of you notice any prominent lawyers suddenly take an unplanned vacation to DC, let us know.
See Also:
AP: Six Names Surface for High Court Slot (
WSJ Law Blog
)
The Logic of Pickin Elena Kagan (
Washington Post PostPartisan Blog
)
You Don't Have To Solve This on Your Own – Get a Lawyer's Help
Meeting with a lawyer can help you understand your options and how to best protect your rights. Visit our attorney directory to find a lawyer near you who can help.
Or contact an attorney near you: