Another 'Making a Murderer' Appeal; Will Steven Avery Get a Second Trial?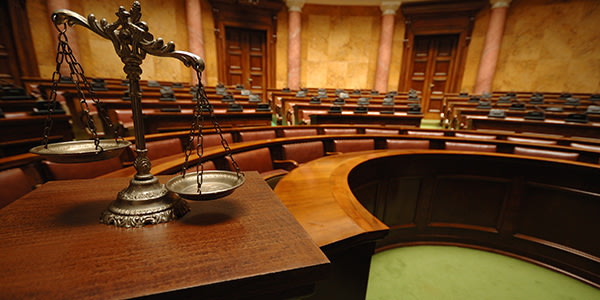 If the Theresa Halbach murder story were a soap opera, you might've stopped watching by now because the story had truly gone off the rails. Steven Avery and his nephew Brendan Dassey were charged with her 2005 killing, and their convictions have been scrutinized ever since, leading to two documentaries and a slew of appeals.
As it stands now, both remain behind bars. But another twist may be coming. Avery and his attorneys won an appeal this week to introduce new evidence, which could possibly lead to a new trial.
Digging up the Past
As you can imagine with a 14-year-old case, the appeals process at this point is pretty complicated. The Wisconsin state Court of Appeals granted Avery's motion to stay his other pending appeals and will permit his attorneys to present new evidence in a lower court. That motion was based on a collection of possible human bones, supposedly Halbach's. When Avery's attorneys, including Kathleen Zellner, requested DNA testing on the bones, they found the Wisconsin Department of Justice had returned the bones to Halbach's family and had never tested them for DNA. "Due to this case's extensive history," the court ruled, "there is a benefit to having existing claims developed or litigated while they are relatively fresh, rather than positioning the claims to be procedurally barred in a future proceeding."
The Court of Appeals also ordered all of Avery's claims to be considered in a single appeal in circuit court, which will issue order about its findings and conclusions. "The case is being remanded back to the circuit court to conduct proceedings, which can include a hearing," Zellner told Newsweek. "The circuit court can grant a new trial, or if not, back to appellate court who can reverse the conviction and/or grant a new trial." The likelihood of a new trial will depend on the evidence presented, but it's clear that Avery's appeals are far from over.
The End of Appeals
The appeals for Avery's alleged accomplice, however, may have ended. Brendan Dassey, who was 16 at the time of Halbach's murder, confessed to the crime. The inconsistent and contradictory confession came after police interrogated Dassey, who was enrolled in special education classes, four times within 48 hours (including three separate times in just 24 hours) all without legal counsel present. That confession was tossed in 2016, and he was ordered to be released. But the Seventh Circuit Court of Appeals reinstated his conviction in 2017, and the Supreme Court declined to hear his appeal in 2018.
Related Resources:
You Don't Have To Solve This on Your Own – Get a Lawyer's Help
Meeting with a lawyer can help you understand your options and how to best protect your rights. Visit our attorney directory to find a lawyer near you who can help.
Or contact an attorney near you:
Content For You