Another Masterpiece Cakeshop Lawsuit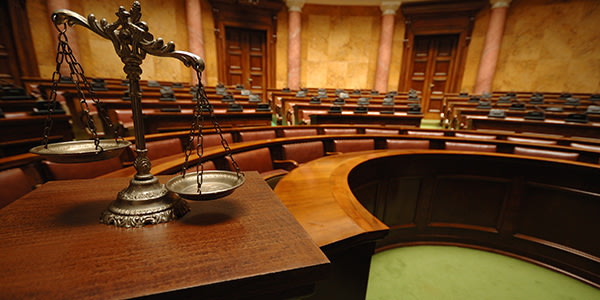 In June, the Supreme Court vacated a Colorado Civil Rights Commission decision finding that Jack Phillips, owner of Masterpiece Cakeshop, violated the civil rights of a gay couple by refusing to bake a same-sex couple a cake for their wedding. Rather than ruling that business owners have a right to discriminate against customers based on sexual orientation or gender identity, the Court found that the Commission was too hostile to Phillips' claims of religious beliefs.
Just a few short weeks later, Phillips and his cake shop are back in court, this time over his refusal to bake a cake for an attorney celebrating the anniversary of her decision to come out as transgender. Although the incident occurred a year before the Supreme Court ruling, Colorado cited Phillips for again violating state civil rights laws by declining to create that cake. Now he is suing the state and government officials, claiming "Colorado has been on a crusade to crush [him] because its officials despise what he believes and how he practices his faith."
You can see the suit below.
Public Accommodations
According to Aubrey Elenis, director of the Colorado Civil Rights Division, Phillips had "denied [the customer] equal enjoyment of a place of public accommodation," by refusing to make a cake for the transgender woman. Colorado lawyer Autumn Scardina called Masterpiece Cakeshop to request a custom cake that was blue on the outside and pink on the inside on the same day the Supreme Court agreed to hear Phillips' case.
That led to claims from Phillips that he and his family's shop were being targeted and baited into a discrimination claim. His lawsuit alleges he "received other requests for cakes celebrating Satan, featuring Satanic symbols, depicting sexually explicit materials, and promoting marijuana use."
Private Religious Beliefs
As with the earlier case of the same-sex couple's wedding cake, Phillips claims his religious beliefs bar him from custom-making cakes that conflict with his faith's teachings:
Phillips declined to create the cake with the blue and pink design because it would have celebrated messages contrary to his religious belief that sex -- the status of being male or female -- is given by God, is biologically determined, is not determined by perceptions or feelings, and cannot be chosen or changed.
The Colorado Civil Rights Commission's latest ruling, coming after the Supreme Court's ruling, is, according to Phillips, evidence that he and his cake shop are being specifically singled out by the Commission:
It is now clear that Colorado will not rest until Phillips either closes Masterpiece Cakeshop or agrees to violate his religious beliefs. The state's continuing efforts to target Phillips do not just violate the Constitution; they cross the line into bad faith. This Court should put a stop to Colorado's unconstitutional bullying.
What the Supreme Court disagreed with in its June ruling was the Commission's "impermissible hostility toward the sincere religious beliefs motivating [Phillips'] objection." Whether evidence of that hostility remains in the Commission's most recent ruling remains to be seen.
You can see the full lawsuit below:
Masterpiece Cakeshop v Colorado by FindLaw on Scribd
You Don't Have To Solve This on Your Own – Get a Lawyer's Help
Meeting with a lawyer can help you understand your options and how to best protect your rights. Visit our attorney directory to find a lawyer near you who can help.
Or contact an attorney near you: