Anti-Pot Group Files RICO Suit Over Colo.'s Marijuana Law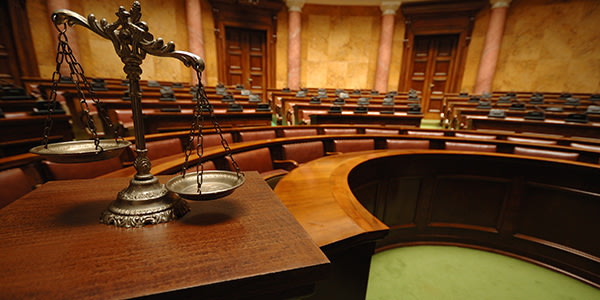 Colorado's neighbors aren't the only ones upset about the Centennial State's marijuana legalization laws. A Washington, D.C.-based anti-drug group is suing several Colorado defendants in U.S. District Court, claiming the defendants' plans to sell marijuana under state legalization laws constitutes a violation of federal RICO statutes.
Safe Streets Alliance, along with the owners of a Holiday Inn in Frisco, Colorado, are alleging that defendants' plans to open a pot shop next door to the hotel constitutes racketeering.
RICO Claims
The suit names as defendants Medical Marijuana of the Rockies (the pot shop's operators), Gerald Jay Olson (the shop's owner), along with property managers, accountants, a bank and even a construction contractor, claiming their efforts to sell state-legalized marijuana constitute a conspiracy to violate federal anti-drug laws. Safe Streets is asking the court to enjoin the shop and award themselves and the neighboring hotel treble damages (i.e., three times actual damages, pursuant to the law).
Safe Streets' lawsuit claims that the cultivation and sale of recreational marijuana is injuring the Holiday Inn's business and property value, and that businesses engaged in the state's $800 million-per-year marijuana industry "drive away legitimate businesses' customers, emit pungent, foul odors, attract undesirable visitors, increase criminal activity, increase traffic, and reduce property values."
Colorado Attorney General Cynthia Coffman has yet to comment publicly on the claim, though her office may have to defend the the state's legalization laws if the lawsuit proceeds to trial, The Associated Press reports.
Under the district court's rules, the defendants have 21 days to file a response to the complaint, while marijuana legalization supporters are planning a march to the state Capitol.
More Marijuana Litigation
This lawsuit comes on the heels of Nebraska and Oklahoma filing their own anti-pot complaint with the U.S. Supreme Court. That suit also calls on federal authorities to use the Constitution's Supremacy Clause to enforce federal marijuana prohibitions. While Colorado and Washington have legalized recreational marijuana use and sale, and many states have legalized medical marijuana, the drug remains a Schedule I narcotic and is therefore illegal under federal narcotics laws.
Still, despite repeated claims on its website that legalized marijuana puts youth at risk, Safe Streets cites a survey demonstrating that teen marijuana use has declined, even as Colorado and Washington legalized the drug.
Safe Streets Alliance and New Vision Hotels v. Medical Marijuana of the Rockies, et al.: Complaint by FindLaw
You Don't Have To Solve This on Your Own – Get a Lawyer's Help
Meeting with a lawyer can help you understand your options and how to best protect your rights. Visit our attorney directory to find a lawyer near you who can help.
Or contact an attorney near you: