Appeals Court: N.Y. Times Can't Access Prostitution Case, Spitzer Wiretaps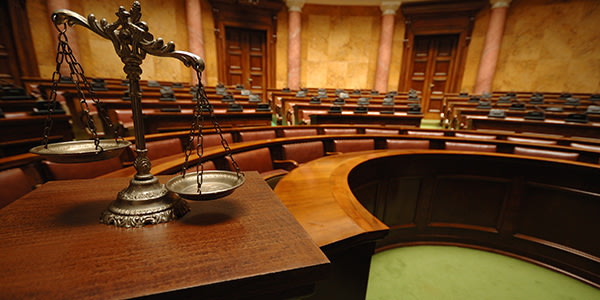 Former New York Governor and Attorney General Eliot Spitzer may be celebrating this weekend after today's ruling by a federal appeals court that The New York Times lacked a First Amendment right to access sealed government wiretaps in the prostitution case that led to his resignation from office.
Reversing a lower court decision in favor of the Times, Judge José Cabranes wrote that:
...there is no First Amendment right of access under the attendance-at-judicial-proceedings approach because the underlying proceedings--held before grand juries and judicial officers in camera--are not public.
Moreover, the Court concluded, the newspaper also lacked 'good cause' required under the Federal Wiretap Act that would justify their being unsealed.
...the Times does not present a good reason why its preferred public policy -- monitoring the government's use of wiretaps and potential prosecutions of public officials -- is more compelling than Congress's apparent concern for confidentiality and privacy,
The Second Circuit slammed the newspaper, saying that it failed to show the "good cause" required under the Federal Wiretap Act (often referred to as 'Title III') to permit the unsealing of the wiretaps involving Spitzer, the 'Emperor's Club V.I.P.' prostitution ring, and Ashley Dupré, the Emperor's Club employee to whom Spitzer $4,300 paid for sexual services while in Washington, D.C.
Eliot Spitzer Ashley Dupré
Photos:
State of New York, MySpace.com
The Court held that the newspaper was not an 'aggrieved person' whose communications were intercepted under a wiretap, something that it said would suggest 'good cause' under the federal law.
Newspaper, schnewspaper, journalist, schmernoulist, the court seems to say, when it writes:
It is irrelevant for the purposes of Title III that the Times is a newspaper investigating a matter of public importance (emphasis added).
Given the ongoing public interest in Spitzer's paying for prostitution while serving as New York State's top government executive, one would think that the Times would be likely appeal the ruling all the way to the U.S. Supreme Court.

The First Amendment implications of this new ruling, and how it can impact journalists' ability to search for truth, and question the integrity of elected officials caught in criminal wrongdoing. Lacking the details contained the wiretaps -- and the ability to hear voices, intonations, etc. -- does not serve the public's best interests.

Is that what Congress intended when it created the law?
Related Resources:
You Don't Have To Solve This on Your Own – Get a Lawyer's Help
Meeting with a lawyer can help you understand your options and how to best protect your rights. Visit our attorney directory to find a lawyer near you who can help.

Or contact an attorney near you:

SPONSORED
Content For You