Are Name-Brand Drug Makers Liable for Generic Drug Injuries?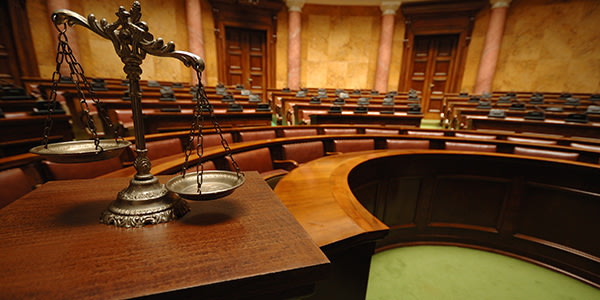 Alabama's highest court is set to hear more arguments next week about whether patients can sue name-brand drug companies for side effects caused by their generic counterparts.
The case raised eyebrows earlier this year, after the Alabama Supreme Court held "a brand-name pharmaceutical company responsible for injuries caused by the use of its competitor's generic medicine," an attorney for the Alabama Policy Institute writes for AL.com. (The Institute filed an amicus brief urging the court to reverse its decision.)
Will the trend of increasing liability for big drug companies continue?
Ala. Ruling Opens Door to Drug Suits
In the case that began the controversy, Weeks v. Wyeth, the Alabama Supreme Court ruled that a patient could sue a name-brand company for "failing to warn about a drug's risks" even though the plaintiff took a generic form of the drug made by another company, reports The New York Times.
The Alabama plaintiff, Danny Weeks, claimed that he suffered from a movement disorder after taking the generic form of the acid-reflux drug Reglan. He wanted to sue the drug's name-brand manufacturer, Wyeth.
Weeks couldn't sue the generic companies for failing to warn him of the risks because of a U.S. Supreme Court decision in 2011. The Court ruled that generic companies are not liable for the information on their labels, which are essentially identical to the ones printed for their name-brand counterparts.
Since Weeks couldn't sue the generics, he sued Wyeth (owned by pharmaceutical giant Pfizer), and the Alabama Supreme Court assigned fault for Weeks' injuries to the brand-name company.
The ruling had business groups in a tizzy, worried that this ruling would make the state "a magnet for novel personal-injury lawsuits," reports The Wall Street Journal.
Revisiting Innovator Liability
The January case relied on a legal theory, labeled "innovator liability" by opponents, in which a technology's creator is responsible for future harm caused by products which use that technology.
Innovator liability is not too different from the general theory of product liability, which holds all parts of a product's chain of manufacture and distribution responsible for product defects.
Drug companies, the U.S. Chamber of Commerce, and the Business Council of Alabama are eager to make their case on Wednesday that this theory is misguided and "could have far-sweeping consequences" for U.S. drug and auto companies, AL.com reports.
If the Alabama high court accepts these arguments, patients like Weeks may have little to no recourse in court.
Related Resources:
You Don't Have To Solve This on Your Own – Get a Lawyer's Help
Meeting with a lawyer can help you understand your options and how to best protect your rights. Visit our attorney directory to find a lawyer near you who can help.
Or contact an attorney near you: