Arizona Voting Laws Are Constitutional, Federal Court Rules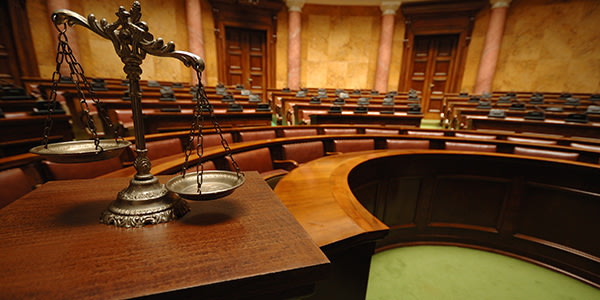 The Democratic National Committee is running out of time if it wants to strike down two Arizona voting laws it deems unfair before the upcoming November elections.
The DNC filed suit against the State of Arizona in April 2016, challenging two voting laws. The first, a new law that makes collecting early ballots from voters a felony punishable by one year in jail and a $150,000 fine. The second, a law that dates back to 1970, which forbids voters from casting ballots outside of their precinct. The DNC viewed both of these laws as unconstitutional under the 1st, 14th, and 15th Amendment, as well as the Fair Voting Rights Act of 1965. A federal judge ruled against the DNC, and they appealed. A three member panel of the San Francisco federal circuit court ruled that two Arizona voting laws are indeed constitutional. The Democratic National Committee plans to seek a review on this matter en banc.
Eliminating Ballot Collection Is Fair, in Light of Prolific Use of Mail-In Voting
In balancing the burden on the voter against the benefit of eliminating voter fraud, the 3-panel committee came to a split decision, but ultimately ruled that the ban accomplished a significant amount of fairness, with the burden on voters' right to vote minimized by the availability of mail-in-voting. If it was going to be too difficult for a voter to turn in their ballot at the correct precinct, it would be just as easy to register for mail-in voting as it would be to hand their envelope over to a DNC collector. They also believed Arizona lawmakers, who are mostly Republican, did not have to prove voter fraud to justify the laws, and that evidence of a partisan motive behind the legislation does not, on its face, make it unconstitutional.
Dissenting Opinion: This Will Disenfranchise Black, Latino and Native American Voters
The dissenting judge, Chief U.S. Circuit Judge Sidney Thomas, wrote a scathing opinion, calling the ban racist, and reminiscent of poll tax and literacy poll tests. DNC groups had used ballot collections in Arizona since at least 2002. It has been one of the most popular and effective means to bolster minority voter turnout, and the dissenting judge believed that was a hugely beneficial outcome. Eliminating that essentially eliminates their vote.
The DNC hopes to get an en banc hearing before the November elections. Up for grabs: all of Arizona's executive offices, a United States Senate seat, and all of Arizona's nine seats in the United States House of Representatives.
Related Resources:
You Don't Have To Solve This on Your Own – Get a Lawyer's Help
Meeting with a lawyer can help you understand your options and how to best protect your rights. Visit our attorney directory to find a lawyer near you who can help.
Or contact an attorney near you:
Content For You