Army Dad Can Pursue Int'l Child Custody Case: Supreme Court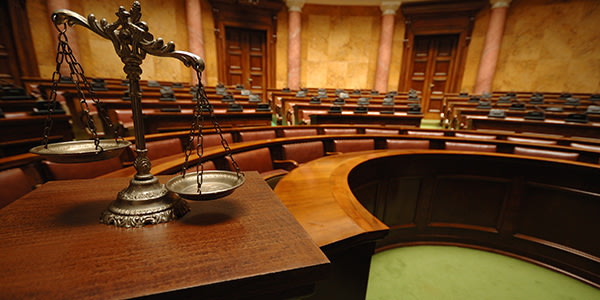 Being an army dad or mom can be challenging, but having to fight for custody when your child is outside the United States makes it even more complicated.
For U.S. Army Sgt. Jeffrey Chafin, however, the battle just got a little easier. The U.S. Supreme Court ruled unanimously Tuesday that he can seek custody of his 6-year-old daughter Eris, who lives in Scotland with her mother.
That may not sound like much of a victory, and it's true that the legal battle has only just begun. But for Chafin and other parents who have a child living outside U.S. shores, it's an important decision.
Chafin separated from Eris' mother Lynne in 2007, and Eris went to live in her mother's home country of Scotland.
In 2010, Lynne brought Eris to visit Chafin in Alabama. When Lynne was deported for overstaying her visa, Eris remained in America. But then in 2011 a judge ruled that Lynne could take the child back to Scotland.
His reasoning was that Scotland was the child's "habitual residence," according to an international treaty known as the Hague Convention.
But the Supreme Court's ruling overturned the lower court's decision, reports Reuters. Justices said the fact that the child lives in Scotland isn't the end of the issue.
That means for the first time, Chafin can make his case in court about why he should have custody of Eris. Previously, courts had dismissed his claims, stating that Eris' home was Scotland, and that the United States did not have control over the case.
That doesn't mean Chafin will automatically get custody of his daughter, but he finally has the right to fight for it. He'll have to prove to a U.S. court that the best choice for his daughter is for her to live with him.
The custody matter may also be complicated by the fact that Chafin's ex and his daughter don't live in the country. It will be hard for the court to hear both sides of the case and make a decision.
Generally, courts require that both sides be able to present evidence before deciding how to divide custody. Having one international parent can create problems.
There's also the issue that the Scottish court may not enforce a ruling from a U.S. court. If Chafin is granted custody, it may still be a struggle to get Eris back to him.
The Army dad's custody issue is far from typical, but that doesn't mean other issues are any less complicated. To get a handle on the facts, check out FindLaw's free Guide to Child Custody.
Related Resources:
You Don't Have To Solve This on Your Own – Get a Lawyer's Help
Meeting with a lawyer can help you understand your options and how to best protect your rights. Visit our attorney directory to find a lawyer near you who can help.
Or contact an attorney near you: