AZ Abortion Law to Take Effect After Judge's Ruling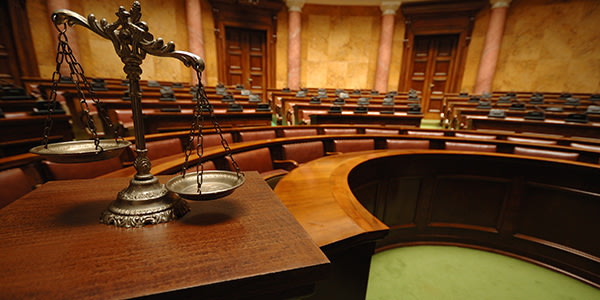 Arizona's law banning abortions after 20 weeks will go forward says U.S. District Judge James Teilborg.
The law is a change from the current system in Arizona. Under the previous law, abortions were permitted up until viability which occurs around 24 weeks. Starting Thursday, abortions after 20 weeks will not be allowed unless there is a medical emergency.
Judge Teilborg was asked to stop enforcement of a new Arizona law passed by the legislature. He declined to do so by ruling that the law is acceptable under the Constitution.
Arizona is not the first state to ban abortions around 20 weeks but it's still a tricky decision, legally speaking, for a state to ban abortions before viability.
The Judge acknowledged that the Supreme Court has blocked states from implementing outright bans on abortion before viability as an unfair burden. The Arizona law is acceptable in part because it doesn't impose much of a burden on a pregnant woman.
His reasoning is that there is relatively little time between 20 weeks and the 22-24 weeks when viability occurs, according to Arizona Daily Star.
Part of the burden on women in pre-viability abortions is that they may not know of fetal abnormalities before that time. The evidence presented to Judge Teilborg indicated that there are few conditions that would be diagnosed after 20 weeks that could not have been diagnosed earlier.
As a result, banning abortions after 20 weeks would not significantly increase the burden on the woman.

He did note that if a unique circumstance arose where fetal abnormality was diagnosed after the first 20 weeks, it would be appropriate to challenge Arizona's abortion law But until that actually happens, the typical situation will dictate the constitutionality of the law.
To uphold a restriction on abortion, the state must also show a legitimate reason for the new restriction. Teilborg was convinced that the state's respect for life and concern for preventing fetal pain was a sufficient concern to justify the law, reports Arizona Daily Star.
Arizona's new abortion law is not the first of its kind although it may be the first law banning abortions after 20 weeks to be challenged in federal court, reports Reuters. The plaintiffs had not filed an appeal as of Monday.
Related Resources:
You Don't Have To Solve This on Your Own – Get a Lawyer's Help
Meeting with a lawyer can help you understand your options and how to best protect your rights. Visit our attorney directory to find a lawyer near you who can help.
Or contact an attorney near you: