Bad News Bloggers: NJ Court Says You are Not Journalists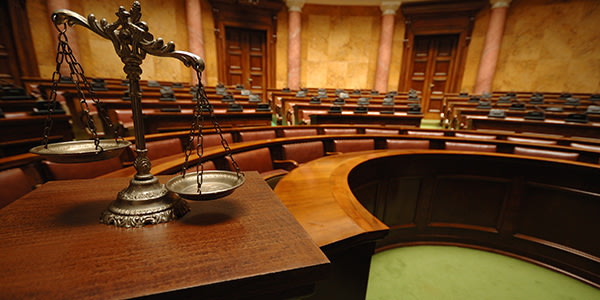 In a decision that will no doubt be a to blow citizen journalists in that state and beyond, an appeals court in New Jersey held that the shield laws applying to journalists do not extend to bloggers. Arising out of a defamation suit against a blogger, Shellee Hale, Too Much Media, LLC, a company supplying software to online porn sites, claims the mom of five sullied their reputation with the comments she posted on a forum on Oprano.com. For those out of the loop, Oprano is the self-described "Wall Street Journal of the pornography industry."
According to the New Jersey Star-Ledger, TMM felt that its reputation as upstanding members of the shall we say, porn support community, had been tarnished by Hale's posts claiming the company had allegedly broken state laws protecting consumers from identity theft and that (allegedly!) company executives had threatened her life. TMM sued for defamation and demanded to know Hale's sources for her allegations. Hale countered that as a blogger investigating an article on a TMM security breach, she was not required to produce her sources under the long tradition of shield laws protecting the press.
Most states have enacted shield laws which allow a member of the press to refuse to name his or her sources in some circumstances. The New Jersey appeals court, however, declined to find bloggers in the same august company as journalists. The trial court had found that Hale could not be considered a journalist privy to the shield law privilege because she was not a member of a media organization and had not performed the roles of a journalist, such as fact-checking (emphasis added). Ouch. In its ruling, the appellate court said Hale's writings on the site "amount to no more than a letter to the editor comment on an article published by the 'newspaper.'"
However, the appellate also court found that the lower court judge had ruled prematurely on the issue of malice in the defamation suit. The appellate court reversed the judge's finding that TMM did not have to show Hale acted with malice to seek monetary damages and sent that issue back to the trial court for reconsideration. Check out this and other blogs for more information on this case, if you dare.
Related Resources:
You Don't Have To Solve This on Your Own – Get a Lawyer's Help
Meeting with a lawyer can help you understand your options and how to best protect your rights. Visit our attorney directory to find a lawyer near you who can help.
Or contact an attorney near you: