Bed Bath and Beyond Sued for 'Zero Gravity' Chair Collapse, Injury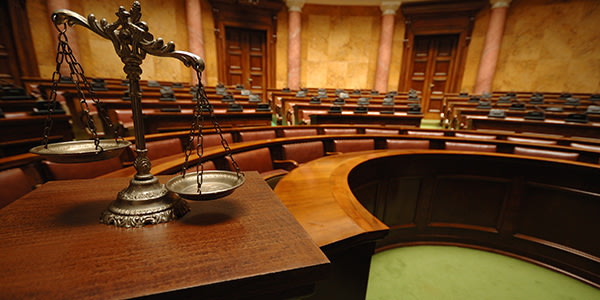 "Relax in ultimate luxury with this cozy Zero Gravity Chair," reads the description of one such item on Bed Bath and Beyond's website. "Constructed with a rust-resistant frame, the adjustable headrest and long frame provides a multi-positional, zero gravity sensation to keep your head and feet cradled in comfort." The only problem, according to one customer, is that it falls apart after one year outside.
Michael Stutland is suing Bed Bath and Beyond, and the chair's manufacturer, claiming the defective design or manufacture of his zero gravity chair caused it to completely give way when he collapsed back onto the chair, resulting in "grievous injuries including paralysis and various debilitating medical issues." You can see the full lawsuit below.
"A Shadow of Himself"
"To this day," the suit alleges, Stutland "is a shadow of himself, although he can now walk gingerly, he is completely unable to perform any complex physical activity aside from a very ginger and slow walk." Stutland claims he as an elite athlete -- "a five time all SEC high jumper" -- who continued to maintain himself in excellent physical condition throughout his life. The then-67-year-old had just returned from a 20-mile bike ride, in fact, when he tried to relax in his zero gravity chair.
The chair gave way, and Stutland "slammed onto the supporting framework and cement patio," breaking his back and suffering other extensive injuries. Because he lived alone, Stutland remained on his patio for seven days before his regular Uber driver became concerned, checked in on him, and found him. Stutland was hospitalized for months, and claims he is "no longer capable of doing any of the physically exerting activities he used to enjoy, like biking, running, swimming, and hiking."
"Premature Failure"
Stutland's lawsuit names Zenghua International Co. Ltd. (which he believes manufactured the chair) as a defendant, and claims the chair's "bungee rope design" causes it to be "prone to premature failure by fraying, weakening, and/or total system failure when any part of the component fails as a result of outdoor use." The suit says premature rusting contributed to the bungee cord failure "after only 1 season outdoors."
Here's the full lawsuit:
Zero Gravity Chair Bed Bath Beyond Complaint by FindLaw on Scribd
You Don't Have To Solve This on Your Own – Get a Lawyer's Help
Meeting with a lawyer can help you understand your options and how to best protect your rights. Visit our attorney directory to find a lawyer near you who can help.
Or contact an attorney near you: