Big Game Hunters Can't Force Airlines to Ship Their Trophies Home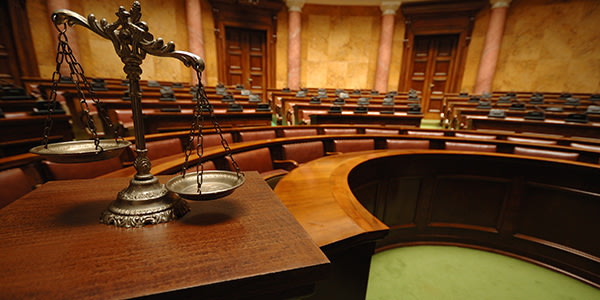 Despite all the public backlash against Minnesota dentists travelling to Zimbabwe to shoot celebrity lions and countries auctioning off the right to hunt species whose numbers are already threatened by poaching, there are still people that want to travel to exotic places, see beautiful animals, and kill them dead. And there are still nations that will allow people to riddle endangered species with bullets. But there might not be a way for folks to get their big game trophies home anymore.
A federal court in Texas has ruled that Delta (and, presumably other similarly conscientious airlines) doesn't need to transport a hunter's endangered rhino trophy, upholding the airline's ban on "Big Five" trophies.
Trophy Case
U.S. District Judge Barbara M.G. Lynn concluded airlines and other common carriers are free to place restrictions on cargo, so long as their restrictions apply equally to all passengers. And just because the ban on Big Five trophies affects big game hunters specifically doesn't make the restriction illegal:
Delta's policy bans its shipment of Big Five trophies. Obviously, it does not ban the hunting of Big Five game. Such hunters are free to ship allowed cargo with Delta, including trophies of other game. Although, because Plaintiffs are hunters or other parties who benefit from the hunting of the Big Five, Delta's ban negatively affects them, that impact does not mean Delta's decision is unlawful or actionable.
Therefore Lynn dismissed a lawsuit from conservation groups, safari clubs, and Corey Knowlton, a hunter who was attempting to transport the carcass of an endangered black rhino from Namibia to Texas.
The Big Five
Delta's ban on wildlife trophy transport is limited to the Big Five: the African lion, African elephant, African leopard, Cape buffalo, and the white or black rhinoceros. The prohibition was put into place a year after Walter Palmer gunned down Cecil, a beloved lion in Zimbabwe. Knowlton's lawsuit argued that if Delta allowed other trophies it had to allow the Big Five as well, a claim Delta called an absurdity: "If it were true, an airline that accepted hunting shotguns as checked baggage would also have to accept AK-47s and grenade launchers. Not surprisingly, the case law rejects this position."
Airlines are generally given wide latitude to determine what cargo and passengers they will transport, and the freedom to prohibit certain classes of cargo from appearing on their planes. This decision just reinforces that prerogative.
Related Resources:
You Don't Have To Solve This on Your Own – Get a Lawyer's Help
Meeting with a lawyer can help you understand your options and how to best protect your rights. Visit our attorney directory to find a lawyer near you who can help.
Or contact an attorney near you: