Blind Gamer Sees His Sony Lawsuit Dismissed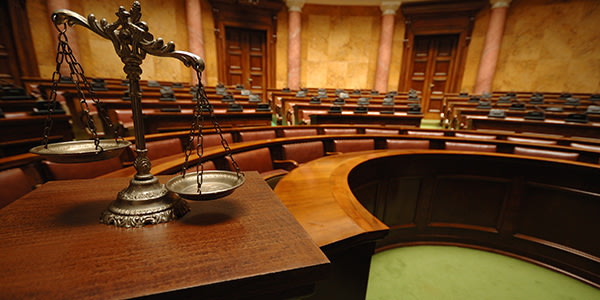 The Sony lawsuit filed by a blind gamer named Alexander Stern was dismissed by U.S. District Judge Percy Anderson. The Sony lawsuit, which we wrote about previously in FindLaw's Injured Blog, centered around whether or not Sony needs to revise their video games to be more accessible to disabled individuals under Title III of the Americans with Disabilities Act (ADA) and under California civil rights law.
Judge Anderson wrote that the reason for the dismissal of the lawsuit hinged on a failure to state a claim. In order to prevail in a Title III of the ADA, the plaintiff must show:
He/she is disabled within the meaning of the ADA,
The defendant is a private entity that owns, leases, or operates a place of public accommodation
The plaintiff was denied public accommodations by the defendant.
While it seems like Mr. Stern met the first requirement for his claim, the second two requirements posed some problems.
In this particular instance, Judge Anderson wrote that Sony is a manufacturer of video games and a provider of online services. As such, Sony is not a "place of public accommodation." In fact, Judge Anderson writes that Mr. Stern failed to state a claim because Mr. Stern did not ever claim that he was denied access to whatever Sony has provided in terms of conventions for all gamers; he only experienced difficulties while playing the games:
"Plaintiff attempts to transform his claim against Sony, as the manufacturer of products, into an action against a 'place of public accommodation,' and thereby provide the required 'nexus' between Sony's products and an actual physical place, by alleging that the particular visual processing problems that prevent Plaintiff from fully enjoying those goods and services, also deprive him of full enjoyment of the conventions Sony organizes in connection with its video games. Importantly, however, Plaintiff does not contend that he has ever been denied access to these conventions."
Since the Court decided that Sony's games are not a public accommodation, the lawsuit fails to state a claim as required under the law. The dismissal also mentions that requiring manufacturers to make auxiliary aids available for such a product would open up potential liability:
"To hold otherwise would create potential liability under the ADA for manufacturers of all manner of products if those manufacturers failed to make available auxiliary aids allowing the entire panoply of individuals with disabilities the full enjoyment of their products."
I am sure that disabled gamers are not happy with this news. While this Sony lawsuit has been dismissed, this lawsuit indicates a growing need for accessibility to games for people with disabilities. For more information, please visit our Related Resources.
Related Resources:
You Don't Have To Solve This on Your Own – Get a Lawyer's Help
Meeting with a lawyer can help you understand your options and how to best protect your rights. Visit our attorney directory to find a lawyer near you who can help.
Or contact an attorney near you: