BP Wants Supreme Court Review of Oil Spill Settlement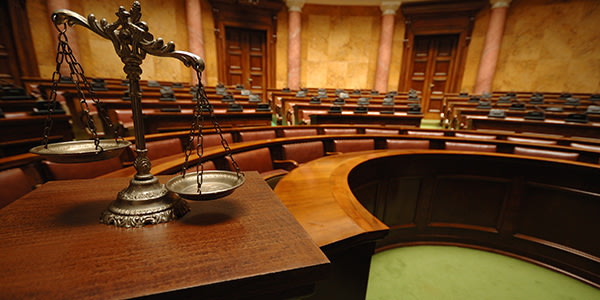 After losing their appeal of a ruling regarding the terms of a multi-billion dollar settlement for injuries caused by 2010's Deepwater Horizon oil spill, BP will seek U.S. Supreme Court review in the case.
"BP will seek review by the U.S. Supreme Court of the Fifth Circuit decisions relating to the compensation of claims for losses with no apparent connection to the Deepwater Horizon spill," said the company in a statement reported by CNN. "In addition, BP will ask the Fifth Circuit not to issue its mandate until the Supreme Court has considered the matter."
What is it about the settlement that has BP trying to take this case all the way to the top, and what does it want the Supreme Court to do about it?
Deepwater, Deep Pockets
The ongoing litigation stems from BP's settlement of claims following a 2010 disaster in which the BP oil platform Deepwater Horizon exploded in the Gulf of Mexico, killing 11 workers. The subsequent oil spill caused billions of dollars in damages to Gulf residents and businesses. In the wake of the spill, BP set up a multi-billion dollar fund and entered into a settlement agreement to pay claims related to the spill.
The terms of the settlement, however, were construed to allow businesses to file claims without having to actually prove their damages were caused by the spill. This led to what BP claimed were many spurious claims for compensation. After bringing the issue to federal court, BP was granted an injunction by the Fifth Circuit Court of Appeals, halting payouts while the court reviewed the settlement. But in a ruling issued in March, the Fifth Circuit affirmed a lower court ruling that the only proof needed to submit a claim was under the terms of the settlement was a sworn attestation.
In other words: we'll take your word for it.
Unsettling Settlement
"No company would agree to pay for losses that it did not cause, and BP certainly did not when it entered into this settlement," BP said in its statement. It hopes the US Supreme Court agrees, and in the meantime, wants the Fifth Circuit to continue to freeze payments under the settlement until the matter is...(ahem) settled.
According to CNN, the company has already spent a combined $26 billion dollars on compensation and clean-up.
Related Resources:
You Don't Have To Solve This on Your Own – Get a Lawyer's Help
Meeting with a lawyer can help you understand your options and how to best protect your rights. Visit our attorney directory to find a lawyer near you who can help.
Or contact an attorney near you: