Bullied Student to Get $1M for School's 'Deliberate Indifference'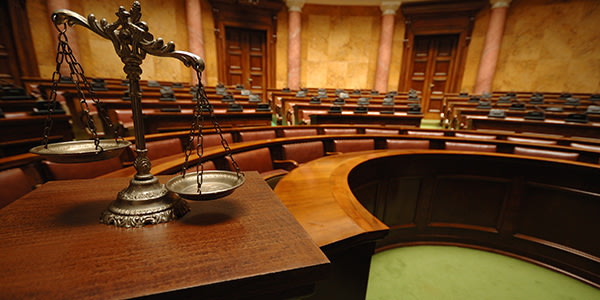 An upstate New York family will receive $1 million in damages for a school district's deliberate indifference to the bullying and racial harassment of their son. The 2nd U.S. Circuit Court of Appeals affirmed the jury award, reduced from $1.25 million, on Monday.
Anthony Zeno began attending high school in Pine Plains, New York, midway through the 2004-05 school year. Almost immediately, his parents say the multi-racial child was subjected to "relentless" racial epithets and harassment, reports the Daily Freeman.
His parents claimed Anthony was tormented every day he attended school up until the day he graduated. The bullying included the child receiving death threats, being called the N-word, physical attacks, and even a student bringing a noose to school, according to the paper.
At the heart of the lawsuit, Zeno's parents say that they made repeated efforts to get the harassment to stop by contacting school officials. They say they wrote letters to officials and even appealed to the district's superintendent.
While the district argued that it did take affirmative steps to address the racial harassment, such as by bringing in a reverend and diversity trainer to give a talk, the Zenos argued that this was "too little, too late," reports the Daily Freeman.
The jury deliberated for seven hours and ultimately agreed with the Zenos. They found that the school was not proactive enough to stop the problem and was "deliberately indifferent" to the complaints of harassment. In awarding damages, jurors found that the school district failed to adequately protect their son from racial harassment, a violation of the federal Civil Rights Act of 1964.
In general, deliberate indifference arises when:
A plaintiff had substantial control over both the harasser and the situation that led to harassment,
There was severe and discriminatory harassment,
The plaintiff had actual knowledge of that harassment, and
The plaintiff acted with deliberate indifference.
The school district appealed, but the 2nd Circuit held that jurors could reasonably have found the district's actions fit that criteria.
If you have general questions about school district liability, head over to the FindLaw Answers Injuries, Accidents, and Torts forum to gauge the opinions of our online legal community. If you have specific questions about your situation, you may want to contact a civil rights attorney in your area.
Related Resources:
You Don't Have To Solve This on Your Own – Get a Lawyer's Help
Meeting with a lawyer can help you understand your options and how to best protect your rights. Visit our attorney directory to find a lawyer near you who can help.
Or contact an attorney near you: