Cachet-Less Accounts: Swiss Bank UBS Client Identities Likely to Be Revealed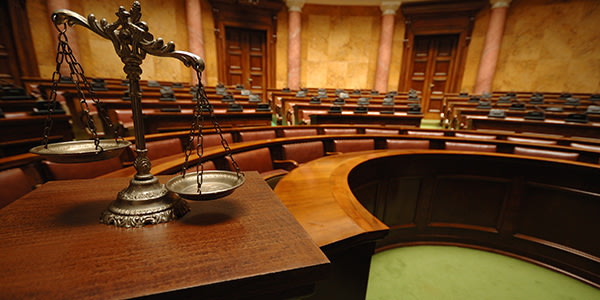 UBS, the Swiss government, and the U.S federal government reportedly agreed to resolve their legal dispute over the identity of UBS clients whom the I.R.S. alleged were helped by the Swiss Bank to shield taxable income and assets.
The Swiss Federal Department of Justice and Police emphasized that the agreement was an "out-of-court settlement" to resolve the dispute, but declined to release further details.
Swiss bank accounts are the stuff of legend. Heads of state like former Russian President Vladimir Putin, architects of genocide like former Serbian President Slobodan Milosevic, terrorist figureheads like Osama bin Laden, and reputed drug traffickers reportedly all benefited from Swiss financial privacy laws that have kept the identities of account holders secret.
Switzerland's bank secrecy laws were once thought to be impenetrable...at least until the UBS scandal came along. What happened?
Facing legal trouble with U.S. authorities, apparently one of its former star bankers, former UBS private banker Bradley Birkenfeld, decided to cooperate with federal authorities and spill the beans on the Swiss bank's practice of helping U.S. clients hide their assets from the I.R.S.
How did Birkenfeld and his colleagues do it? In testimony and documents before the U.S. Senate Permanent Subcommittee on Investigations, Birkenfeld revealed a lot. According to Sen. Carl Levin (Dem - Mich.) that:
what he did as a private banker at UBS was ordinary practice. He told us about the thousands of Swiss accounts at UBS for U.S. clients holding billions in assets, all undeclared. He also described the pressure placed on the Swiss private bankers to bring new money into the bank from the United States, called "net new money."
The bank found new clients by flying its Swiss bankers to the U.S. on hundreds of trips to the U.S. in order "to sell Swiss secrecy on U.S. soil."
Even though bankers went to extraordinary lengths to hide the purpose of their visits from U.S. Customs, immigration agents, and federal tax authorities, the fact that they set foot on U.S. soil and transacted business with prospects and clients here mean that federal prosecutors would have jurisdiction over the bank to prosecute it here.
UBS could not take advantage of Swiss bank secrecy laws if its Swiss bankers marketed their services and did business with clients while in the U.S.
What were some of the things that Birkenfeld did for UBS clients during his twelve years at the bank?
He put cash and valuables, the documents stated, in Swiss safe-deposit boxes. He purchased jewels and artwork with funds from secret Swiss accounts. He misrepresented funds from clients' bank accounts as loans. He destroyed all records of clients' offshore banking.
He helped one of his U.S. clients, billionaire Igor Olenicoff, (referred to as 'IO'' in Birkenfeld's indictment below) avoid making payments to the I.R.S. -- at least until someone appeared to tell U.S. authorities about his holdings -- by placing hundreds of millions in UBS Swiss accounts. Olenicoff was charged with illegally avoiding federal tax obligations through his Swiss bank account deposits, received probation, and paid $52 million in fines to the I.R.S.
Here is Birkenfeld's criminal indictment.
The former UBS banker is reportedly cooperating with federal investigators in the UBS scandal over the Swiss bank's ability to help U.S. clients hide assets from U.S. tax authorities overseas.
Birkenfeld is scheduled to be sentenced in federal court next week on August 21, 2009.
Other UBS clients who were charged with, and pleaded guilty to, filing false tax returns by hiding assets in their UBS Swiss bank accounts are Robert Moran, a Ft. Lauderdale, Florida yacht broker, and Boca Raton chartered accountant Steven Michael Rubinstein
Today's reported settlement between UBS and U.S. prosecutors stems from a lawsuit filed after UBS paid a $780 million fine and promised -- in a deferred prosecution agreement filed in federal court -- to divulge to "the United States government...the identities of, and account information for, certain United States customers of UBS's cross-border business."
Here is the U.S. - UBS February 18, 2009 deferred prosecution agreement:

Although the details of any alleged agreement between UBS and U.S. authorities are not yet known, some lawyers believe that the Swiss bank will ultimately cough up thousands of client names to resolve the tax lawsuit, perhaps as many as 10,000 account names out of the 52,000 account holders whose identities were originally sought.
UBS claimed that disclosing clients' account identities would subject the bank to criminal prosecution by Swiss authorities for violating the country's financial privacy laws.
Swiss legal authorities took pains to emphasize that the still-unspecified deal terms were the result of an "out-of-court settlement" between the U.S. and Swiss governments, apparently giving it the ability to argue that a court didn't force its hand to divulge client identities.
But that does not appear to be the issue at all. If the Swiss government agreed not to prosecute UBS for violating the countries financial privacy laws if the Swiss bank divulges the identities of account holders to U.S. tax authorities, the cachet of having a Swiss bank account will become a thing of the past.
At least for Americans.
Related Resources:
You Don't Have To Solve This on Your Own – Get a Lawyer's Help
Meeting with a lawyer can help you understand your options and how to best protect your rights. Visit our attorney directory to find a lawyer near you who can help.
Or contact an attorney near you: